Wow! Long time, no 'unusual fanart' post! XD
Back in the day, when I first started the SMObss, I was barely getting into the world of blogging and forums. All I wanted was a single place on the web where I could find official news, amazing fan art and cool Moon-related finds. Sure, there were a bunch of websites, but none of them updated as frequently as I would liked them to. Teehee!
Anyway, the whole point of this is that I feel like I've deviated from my roots. I love Sailor Moon fan art and I need to get back to posting cool finds. Sure, now the
SMObss Tumblr
handles most of the amazing drawings I find, so be sure to check that one out fairly often, I update constantly! But today I have a cute hand made fanart worth sharing: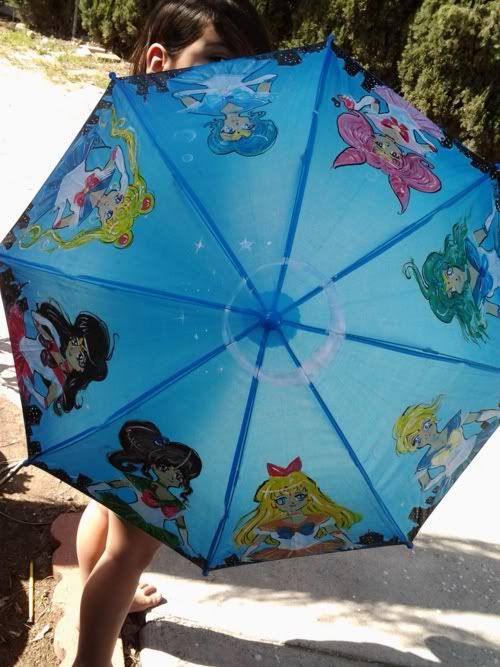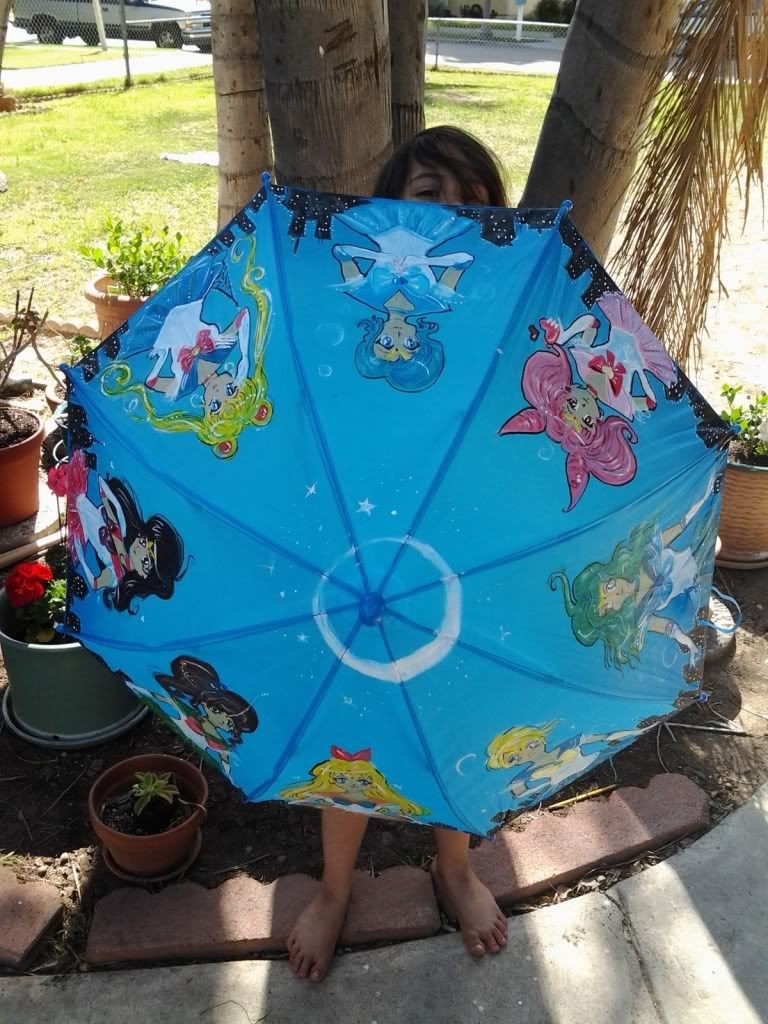 Don't think I can add much to this awesomeness that speaks for itself! I LOVE LOVE LOVE this umbrella by Maija Spockman AKA
Eridanis-Requiem
. I believe she auctioned this off on eBay which is where I first spotted this cool artwork months ago, but recently stumbled upon it on DeviantArt. As a SM fan artist myself, I can tell you that drawing and painting all the senshi on this particularly impermeable meadia with such detailing must've taken A LOT of time and experimentation. My only complaint: NEEDS MOAR STARS :B!! Hahahaha! Anyway, don't forget to check her
DA gallery
and leave her a comment about how cool this is.
Different approaches to Sailor Moon fan art is always inspiring, and now I feel like I need to start on my list of other fan arts i want to make myself. Get your Moonie butt to work too! We need more cool stuff like this :D!