It is very enjoyable to look at what other Moonies produce as works of inspired art. On the SMObss Tumblr there is a lot of drawings from Pixiv and DeviantArt. On the blog itself, I like to feature my favorite traditional artists as well as give other unconventional and creative approaches some exposure.
But as a Moonie-slash-artist, I create a bunch of stuff too! I'm sure you're aware of the illustrations
I post on twitter
, the occasional
wallpapers
I post here and all the behind-the-scenes stuff I do.
This time, I've decided to make a plushie. YAY! PLUSHIES! It's
not
my first time doing plushies though, I used to LOVE making 'em when at a younger age, but this doesn't mean I was any good at it, which is why I stopped wasting materials. Now, I've regained an interest for it. As an owner to a growing Sailor Moon collection that includes all kinds and shapes of plushies both official and handmade ones, I can really appreciate the work that goes into making them. It was time to try my own hand at it!!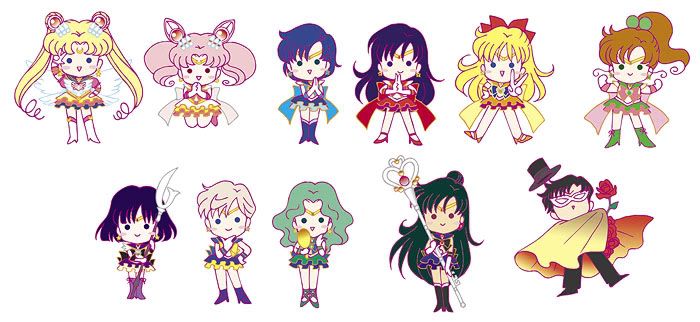 End result
(Sparkles: Of the utmost importance!)
: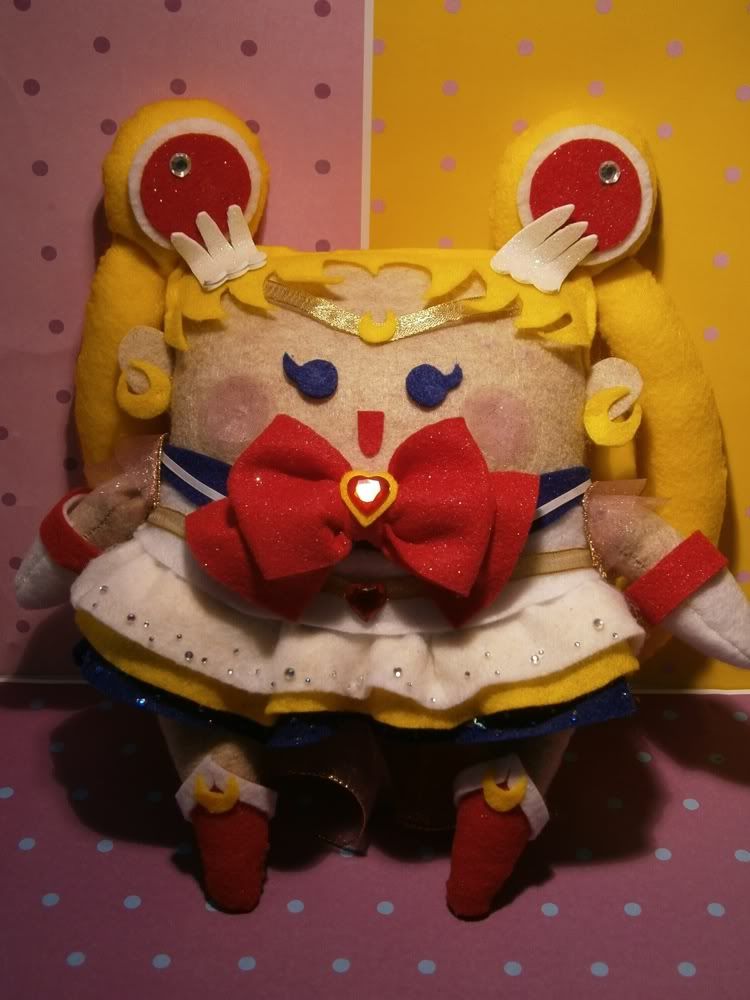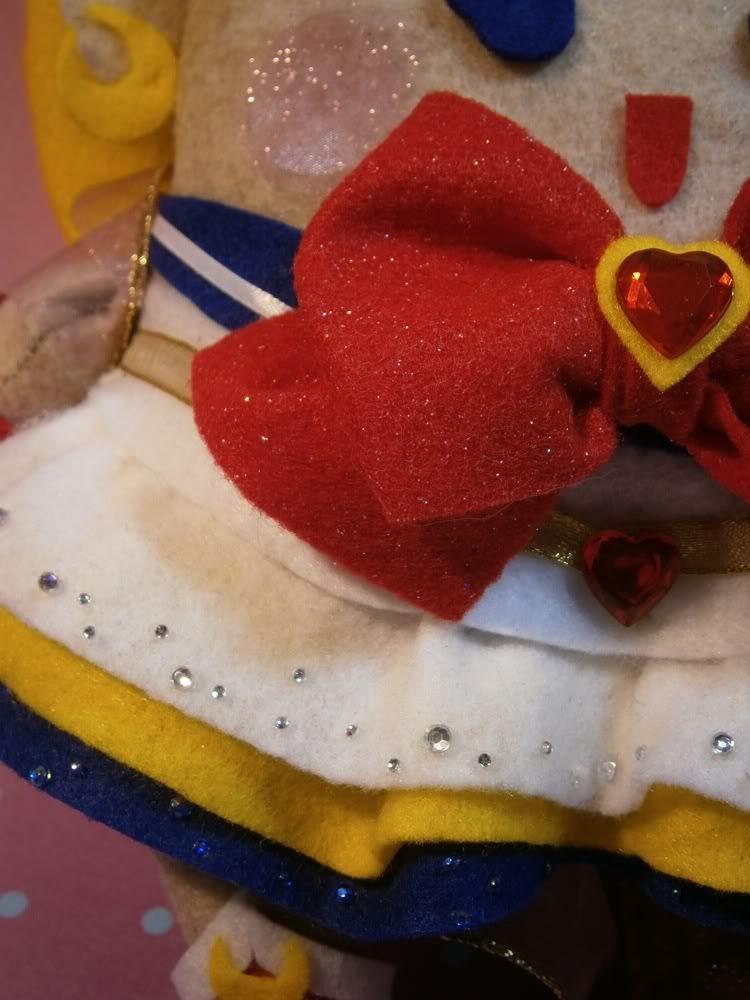 Here's is the backside, where you can actually see my nasty-nasty stitching :B
Super Sailor Moon is my favorite Usagi form (I also draw it a lot) so I had tons of fun doing this particular suit. There are sparkles here, A LOT OF SPARKLES. I knew from the beginning I wanted her to glisten and shine a lot, and I'm pretty happy that she does. I love the way she shimmers in the light! She's this color because I wanted to try out a texture for her skin, but now she looks like a piece of bread or a piece of wheat cereal, which is why I named her:
"Sailor Shredded Moon wheat!" n.n!!
yay for experimenting and Sailor Moooooon!
Material: Felt, ribbons and shinnies
Cost: Around 30 dlls
Time: Around 40 hours
Size: 12 in.
For sale: Not now, maybe later
Lemme know what you think! :D!