Yes, Yes and more yes!! I LOVE Sailor Moon Room of Doom!!!
I normally hear other Moonies mention the word "jealous" when I make these Room of Doom posts, and while jealousy is both a normal and reasonable reaction, I myself can't help but feeling HAPPY! Just plain happy! I might not have all the wonderful items others do, I might find it desirable to break into this room and just GRAB everything. But no, my most prominent thought is: "Wow. This is one seriously happy human being and I love him/her for loving what I also love so much."
See? Like, I wouldn't mind if the boy of my dreams loves another girl, you know, she'd have what I love so much so bitch better watch her freakin' back because I'm one crazeh MoonehLovah on the loose and if I catch her, there will be scalping and--- WHOA!! I got sidetracked there for a moment. xD
Anyway,
Usada's room
is full of awesome.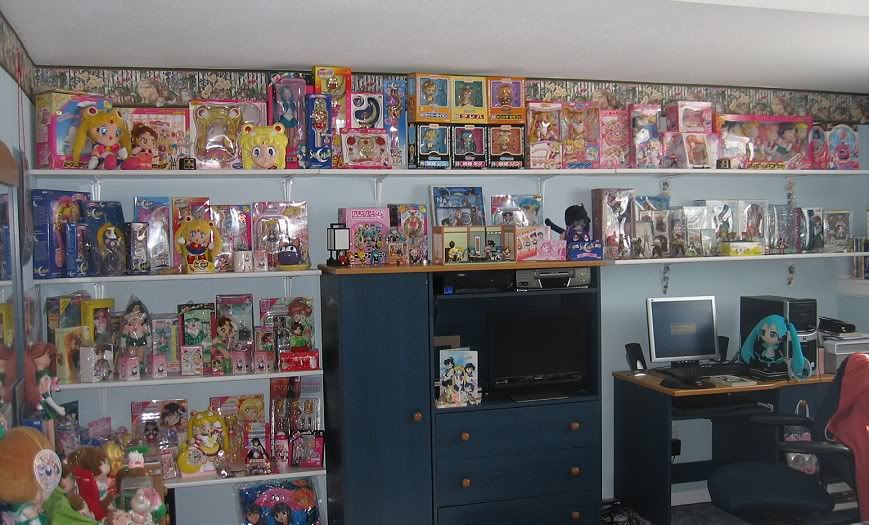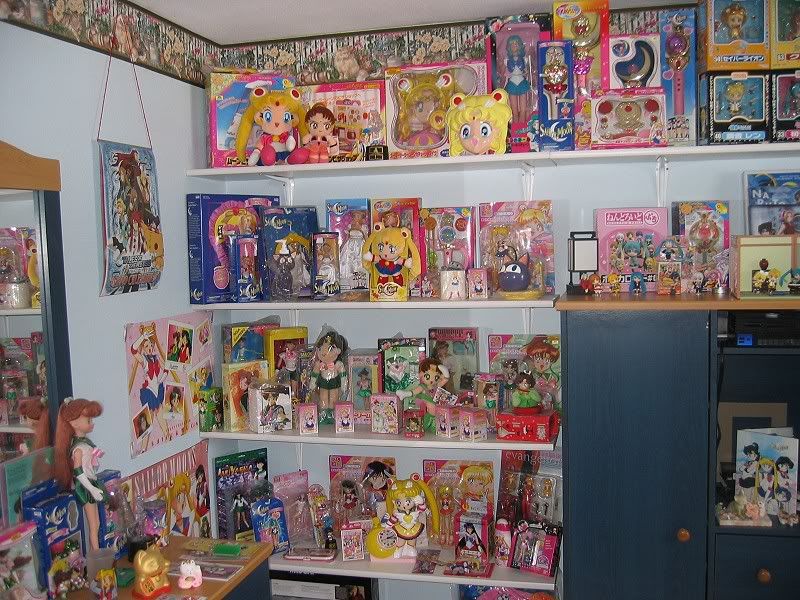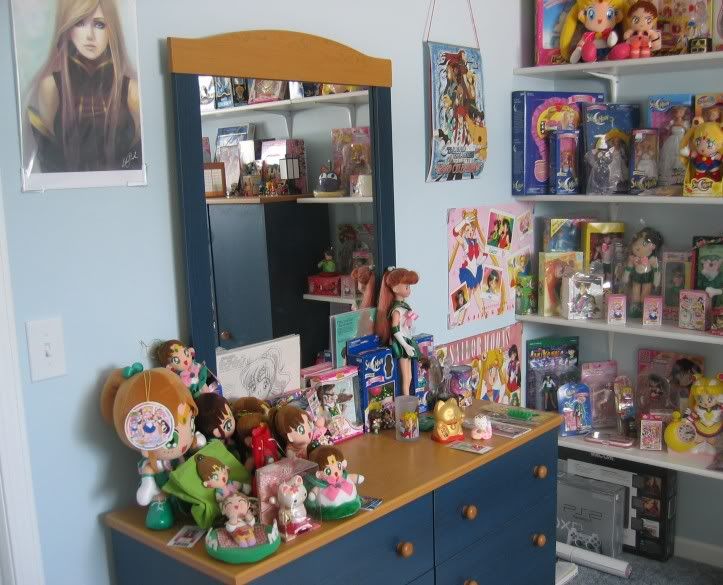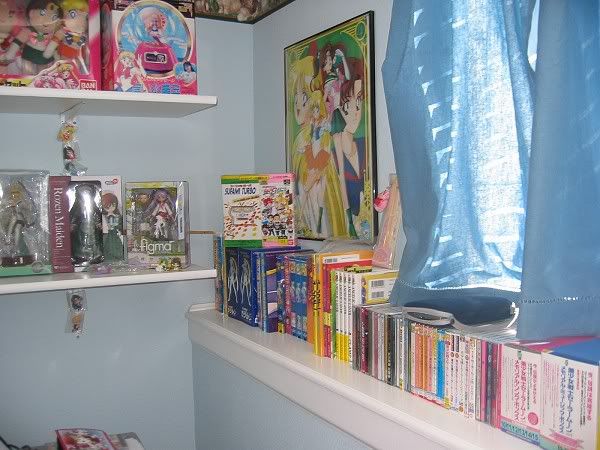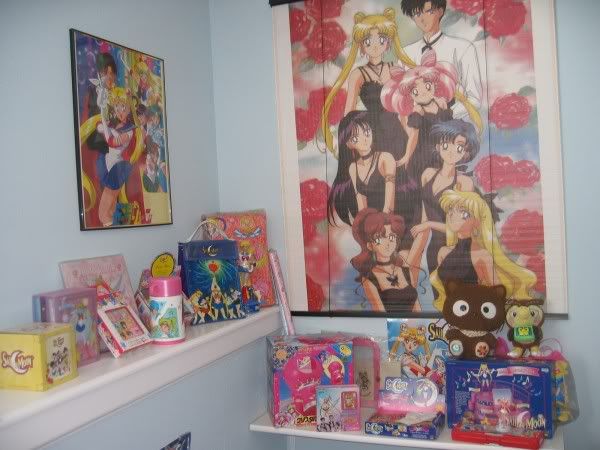 Pretty cool, right? I love her Manga and DVD shelf, it's like a mini-Sailor Moon library xDDD!! Anyway, pictures of Usada's room from
Figure.Fm
, don't forget to visit her
DevArt
page too!
Wewt!!