Alright, it's that time of the month...wait... no, not THAT time, xD!
It's time for another fabulous installment of the non-sensical Sailor Moon Cola! If you're a regular visitor of the blog, then you know exactly (not exactly) what to expect. If you're a new visitor, then you must know that the SM Cola are just random musings of a "WTF!?" nature.
I'm sure that , just as I have, most of you Moonies have often encountered the "other side of the coin" with SM. I'm talking about the whole sexualization of the super heroine thing. All of us have had these encounters, I assume. At this point, it doesn't surprise anyone that Sailor Moon is overly sexualized in so many ways. Not just SM though, Pretty much every famous anime out there has had some kind of "slutification" at some point. We know this. Girls in short skirts are provocative. *sigh*
So I was not at all surprised, but actually pretty amused when I found the following article:
From
LA weekly.com
"From nostalgic shows like Speed Racer, Pokémon and Sailor Moon to more grown-up fair like Fullmetal Alchemist and Neon Genesis Evangelion, "Devil's Playground" returned to Bordello on January 8 for Anime Babes, brought both humor and seriousness to the night. This wasn't cosplay, this was burlesque, with costumes that referenced the source material, but were made for dancing while taking the characters into different directions."
Burlesque anime. It's all about burlesque these days. They had like five different dancers, and they looked like this:
But of course, we're interested in "The one named Sailor Moon"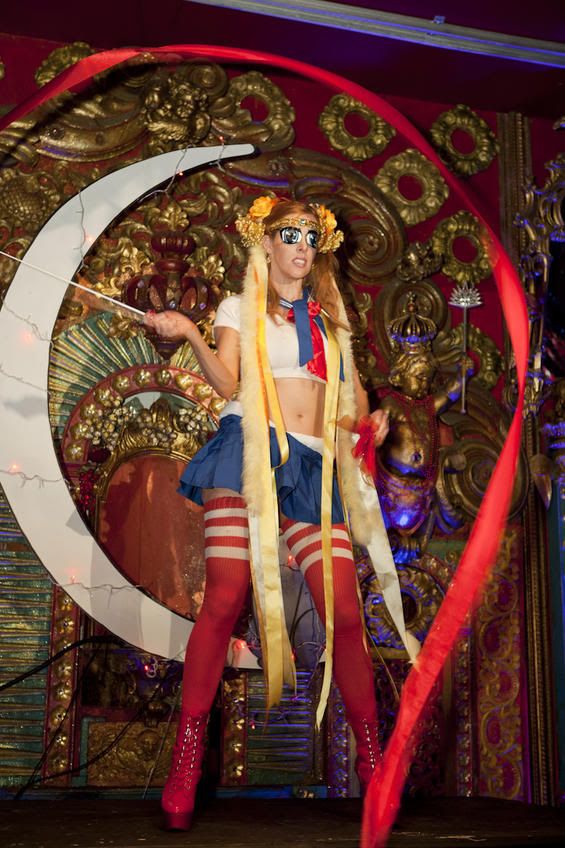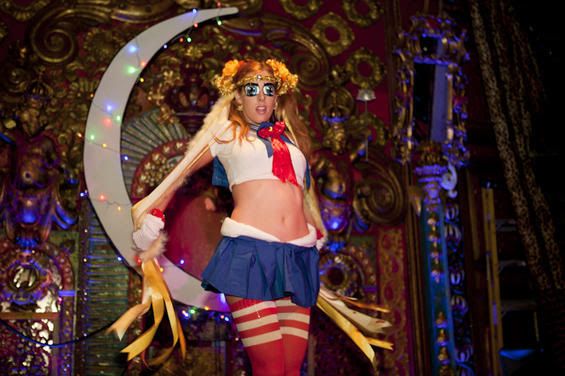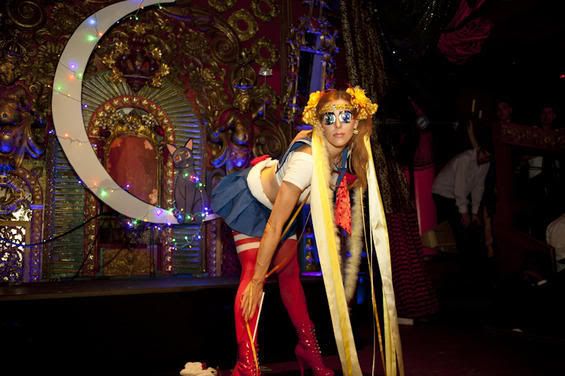 MWAHAHAHAHA!!!! YOU CANNOT UNSEE!
LAWLAGE!! OMG I am SOOO amused right nao xD!!
I have to give her a few things: They did draw a very cute Luna on the Moon and it's sparkly! She also watched the hair length and random details like the roll around the skirt and the trim on the gloves... I mean, they could've just gone for the generic slutty "I sorta remember what it looked like" kind of costume, right?
Just a funny Moonie moment.
Original article is
HERE
, and slideshow is
HERE
. BE WARNED that boobies and butts abound so +18 viewers only plz. Totally NSFW and NSFMoonieSanity.