BWAHAHAAHAHAHAHAHAHahaa!!!!!
Okay this needs a "cuteness overload" alert xDD!!! This adorable tricycle was up for auction on Yahoo.jp . RARELY does an item like this appear on ANY auction site. Sadly this particular one was in poor condition, seems that many years of harsh weather and sun really hit it, but I also like the thought that it probably made a child very very happy. Heck! Its very existence makes ME happy. :D!!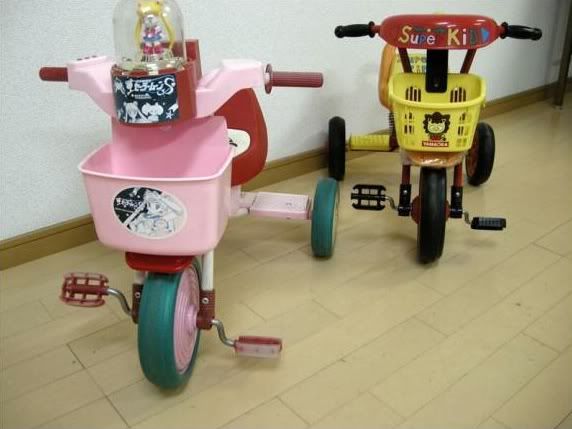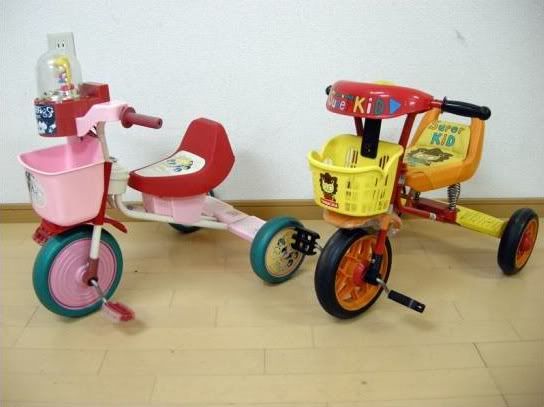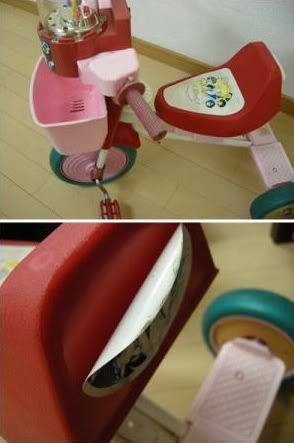 Alright, show of hands: Who would have LOVED on of these as a kid?
o/
and... as an
adult?
\o/