You know what I love? Sailor Moon. You know what else I love? Art. So Sailor Moon fan art is like "crème de la crème" of all artworks produced! HAHAhaa!!
Seriously, I love fanart. Dedicated fanartists I love the most, and Jared here is one hell of an addicted Moonie! I randomly stumbled upon
his blog
as I searched for artist sites. He is a full-time illustrator/designer who enjoys exploring in digital media and tries to achieve realism. I think I'm in LURVE already!!! Realism FTW!!! In the last drawing posted you can really appreciate all the details he has to work on to achieve de realistic look.
For some *awesome* reason, Jared had a wave of inspiration and begun drawing Sailor Moon. I think I understand him perfectly. Once you start drawing Moonie stuff it becomes somewhat addictive. Lemme quote him:
"I'll stop saying I'm done painting fanart of the character because clearly I'm lying. For some reason, I'm just having a really good time re-imagining Usagi, so maybe I should just keep painting her until it's out of my system."
Other fanartist and I have said this SOOOO many times!! I still find myself picking up a pencil wanting to draw a spaceship and end up with the Odagoed girl. HAha!
Anyway, Jared is all kinds of cool. His experiments are quite interesting, and if the senshi suits weren't short and sexy enough, he manages to push them a bit further. ;D!
Process is of this drawing is
HERE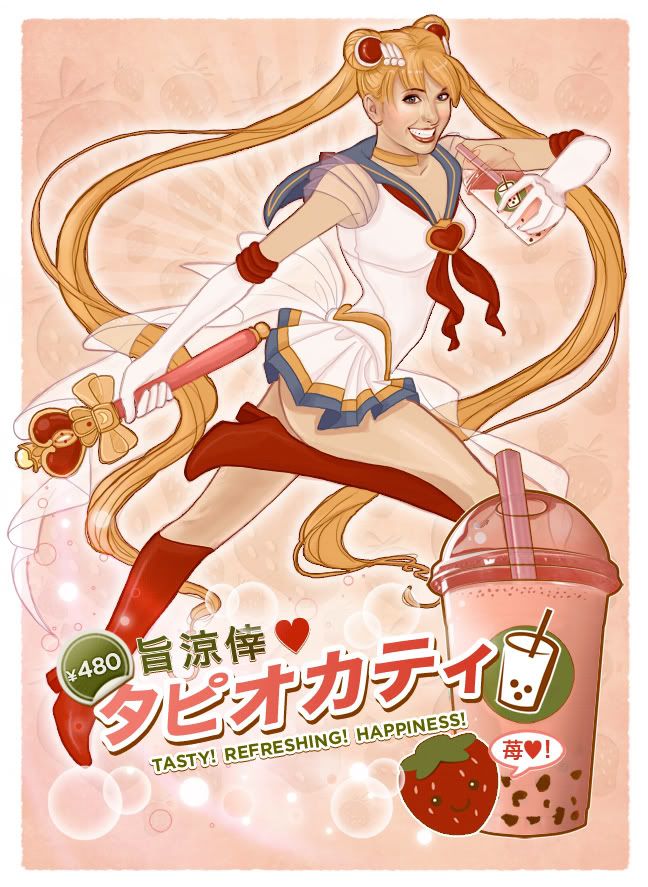 Cool right!? So much fun! Don't forget to stop by and comment on
his blog
or his
DeviantArt page.
And GET DRAWING! SM needs fab artists like you Moonies!! <3