Oh.my.effing.God.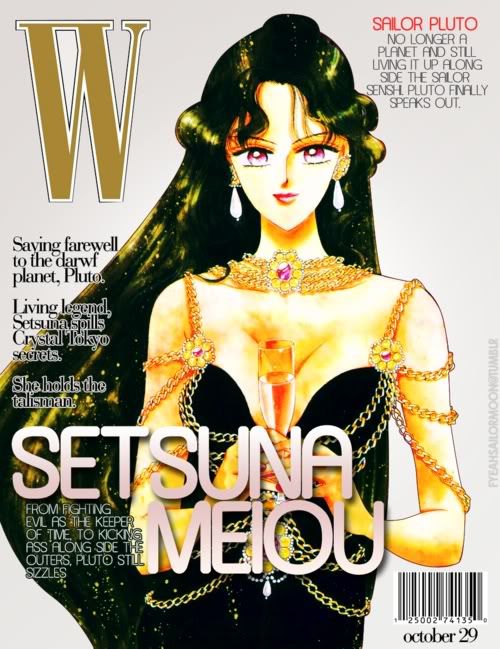 Ever since I dipped my feet in the Tumblr culture, I've been constantly surprised at the fast pace and quality of information that bloggers there have.
The SMObss Tumblr
is basically a collection of favorite posts, no new contributions from my part, sadly. However, there are a few blogs out there creating awesome stuff, sharing incredible finds and spreading the word about SM, like Mary!!
She has one of the bestestest Sailor Moon Tumblrs. BY FAR. She created these lovely magazine covers which I think we can all agree are PERFECT matches (I'm sooo digging Vogue Japan). And if you read some of these, OMG!!!!
- "I could've destroyed the world"
- FREE BROOCH! (OMGWANT!!!)
- Pluto finally speaks out! (HHAaahaha)
- TOTALLY NOT COUSINS!!!!!!!!
Other recommended Tumblrs: