Hey Moonies! Time for another super exciting "I saw it and didn't buy it on Ebay" entry! The Usagi Engagement/Wedding Ring! This of course is in no way the first of it's kind, in fact, out of all the goodies out there, the Sailor Moon wedding ring is one of the easiest item to spot on Ebay these days. So this entry it's not really about a rare item or something I really wanted. It's about the pictures on the listing.
YEAH! You read right. Ebay user
PixelMari22
posted a SM ring using the most gorgeous pictures evah!! Strange since the rest of her products' pictures are pretty standard. I don't know exactly why these pics made me all giddy inside, maybe the little stars or the pink roses. I dunno!! Anyway, that was the whole point of this post. I didn't actually buy this item.**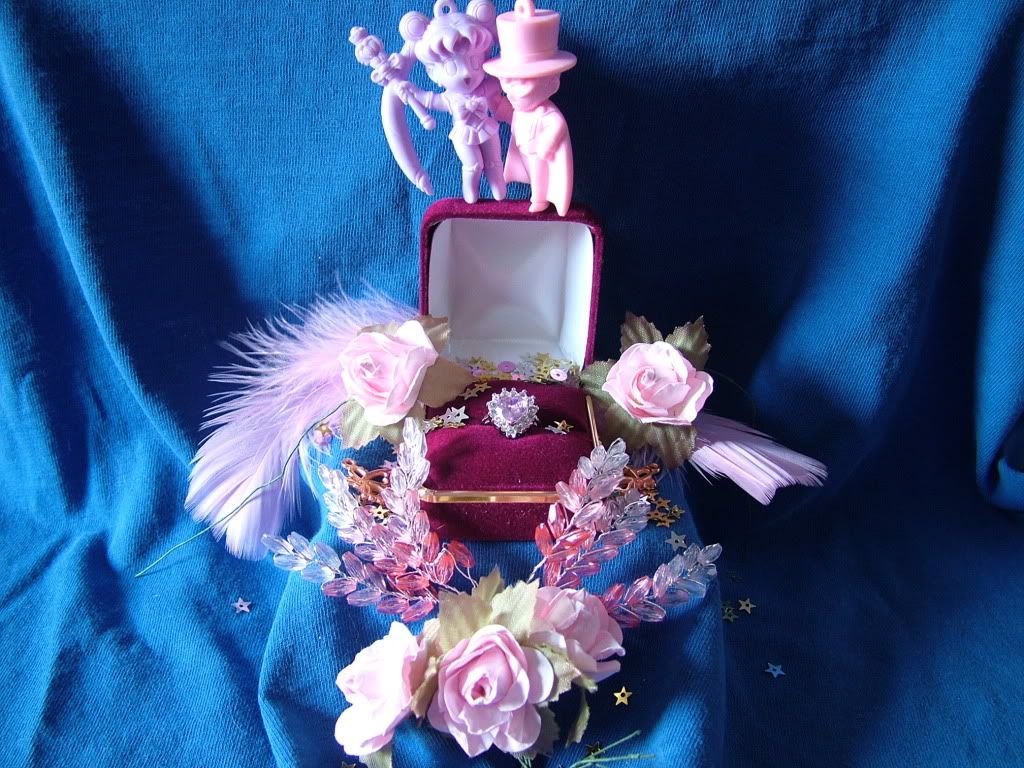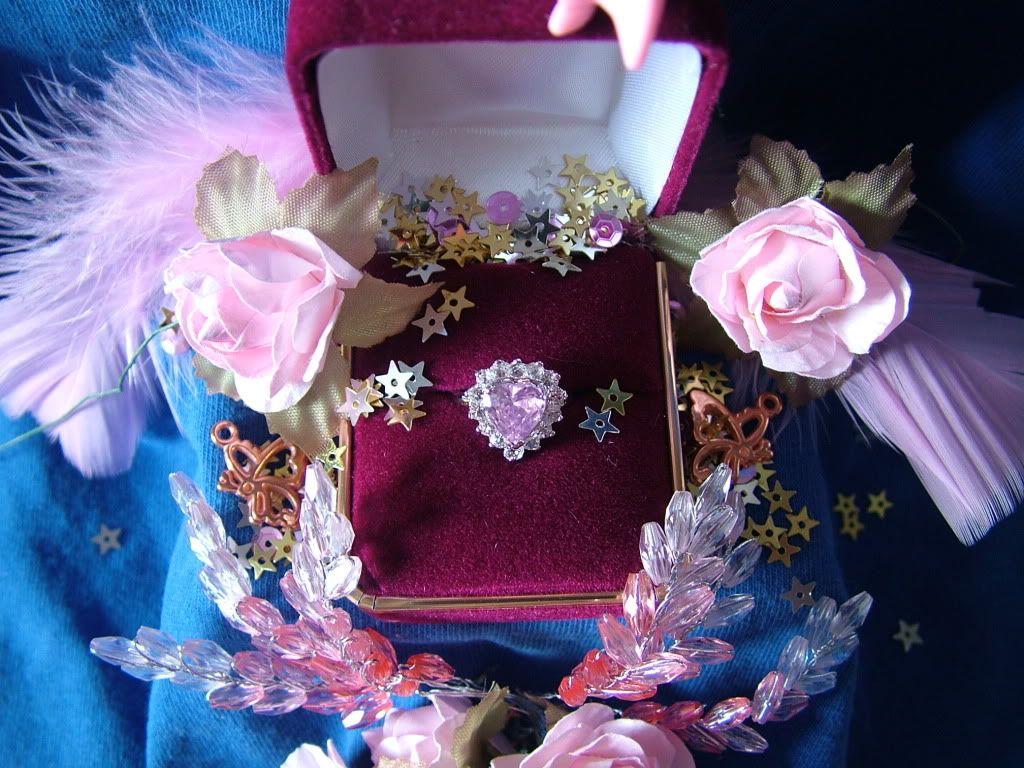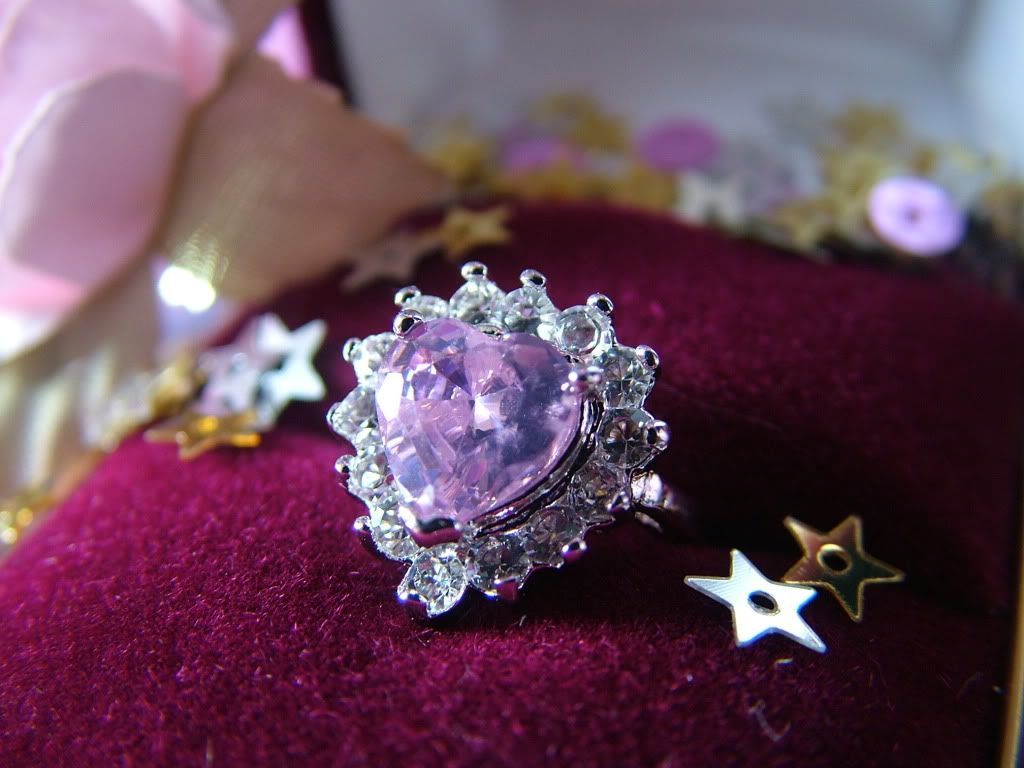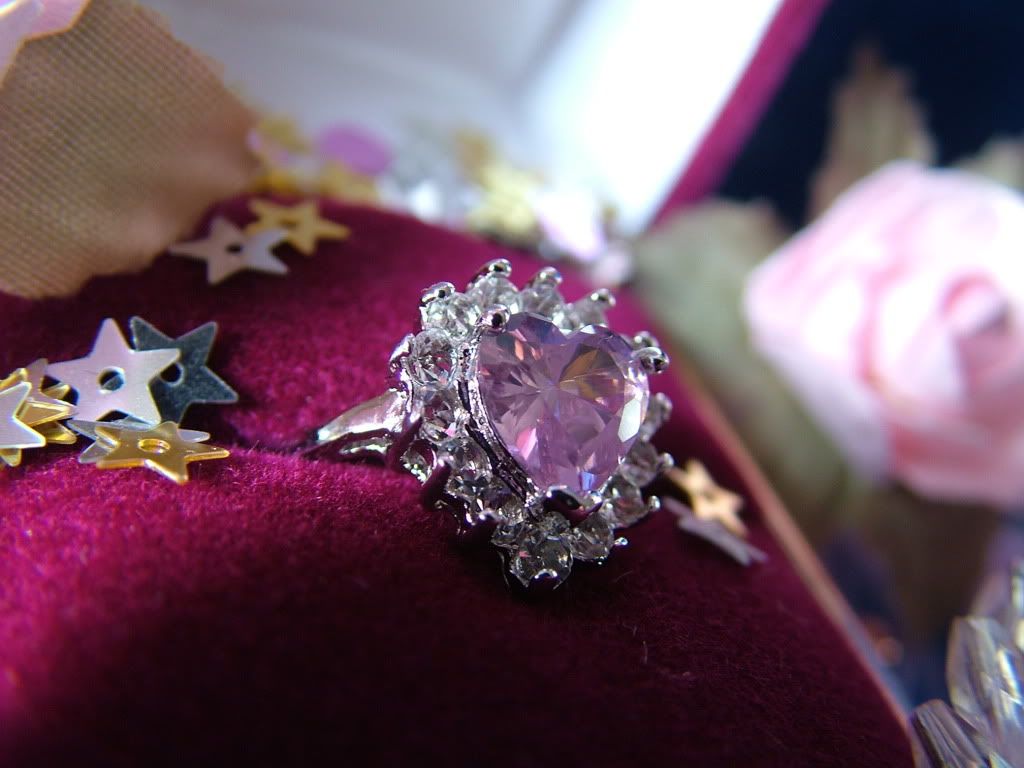 And just in case, if anybody out there didn't know about it yet, here is a pic of the actual design of the ring as visualized by the mangaka.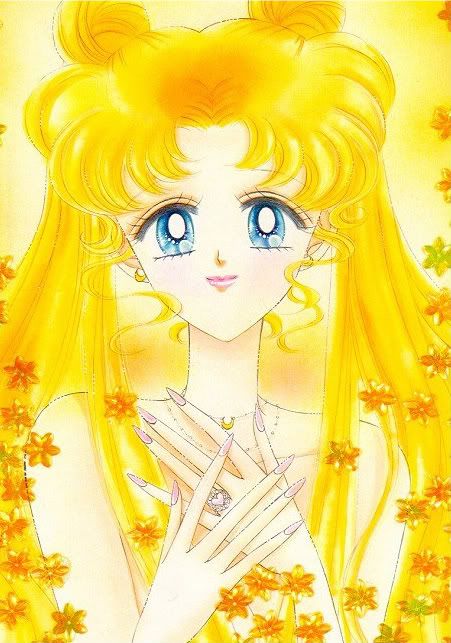 Photos by PixelMari22
**EDIT: Apparently it is a small small world.
this ring was purchased
by xXPrettyNekoXx's boyfriend and gave it to her a a promise ring (aaaawwwwww x333). She laso added that the seller was temporarily banned.... :(