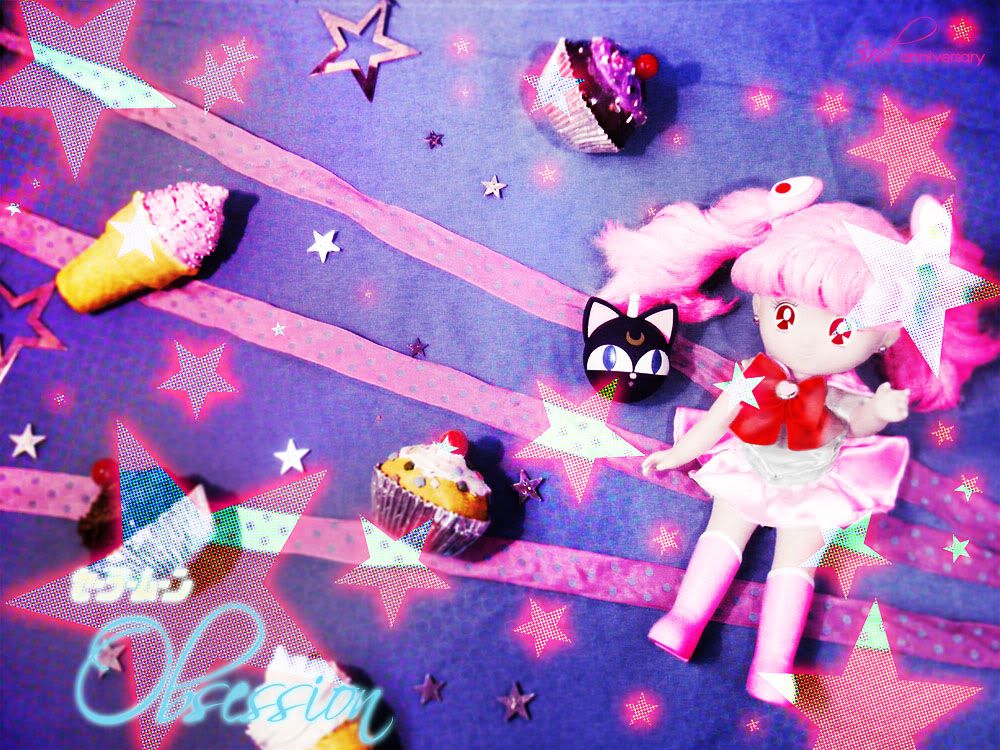 Every new SMOBSS year I feel like it's been 5 years, kind like dog years... the blog would be 15 y/o if it were true! I made a simple image this time, no wallpaper but hopefully this dynamic albeit excessively over-saturated photo won't burn your retinas XD.
I normally write down a list of accomplishments and new sections I opened in the course of this year, but sadly, no new features were added, which doesn't mean I wasn't doing anything, the existing features kept me kind of busy! Also I held the blog's first give away (video will be up in a few more hours) and produced a few pieces of fanart. So overall I HAD FUN! I hope you guys did too!!
And now, this is where I list the things I expect to complete for the next year:
-Layout change!It looks a bit crowded, I'll try to re-organize and maintain cleanness.
-More fan art. I really dropped the ball this last year, I produced a few wallpapers and photographs, but I really want to step up my game and make MORE and BETTER stuff.
-Networking. Since I spend most of my Moonie time either drawing, browsing, writing or collecting, I have really left behind some things, like ChibiJen's Moonsticks, so not only will I help put as I promised, I will keep up. Also many of you have blogs and sites, I must get back on track commenting and visiting since I really appreciate that you do this for the SMObss.
-Get some MENTAL help. Or is my level of obsession healthy? LAWL.
-Buy the rights to Sailor Moon and produce my own Live Action show with kick-ass motion graphics, incredible soundtrack, change the way a show is produced, take actors beyond their comfort zone, create a new kind of visual experience, produce multiple kinds of merchandising like toys, photo books, cards, apparel, lunch boxes and antenna balls, win a couple of Emmys and make a movie version and eventually open a theme park. And then I wake up AND get that mental help we were just talking about...
Anyway, notably absent from the list is the so-called VLOG and PODCAST. Moonies, I'll be honest with ya. The SMObss won't be as active anymore, I will continue to post once in a while but maybe once or twice a month if I find anything worth posting. I could give you all the reasons but I suppose you aren't really interested. I will continue my fanart and random little videos once in a while, it's not like I'm closing the blog or anything, so don't freak out! xD
I must, as usual acknowledge all the supportive comments, the interesting links and the unconditional friendship you have given me through all the difficult times and long absences, you have no idea how you have saved my life and my soul. I can't thank you enough. Thank you for your support and allowing the Sailor Moon Obsession blog to have a THIRD anniversary!!!! THANK YOU MOONIES!
And finally, I need to throw tomatoes to
MKnet
, he TOTALLY STOLE MY ANNIVERSARY THUNDER!!!!!!! (Just kiddin'!
Happy 11th anniversary to MKNET
!!! It would be like 55 in dog years xD!)
- Cycyn