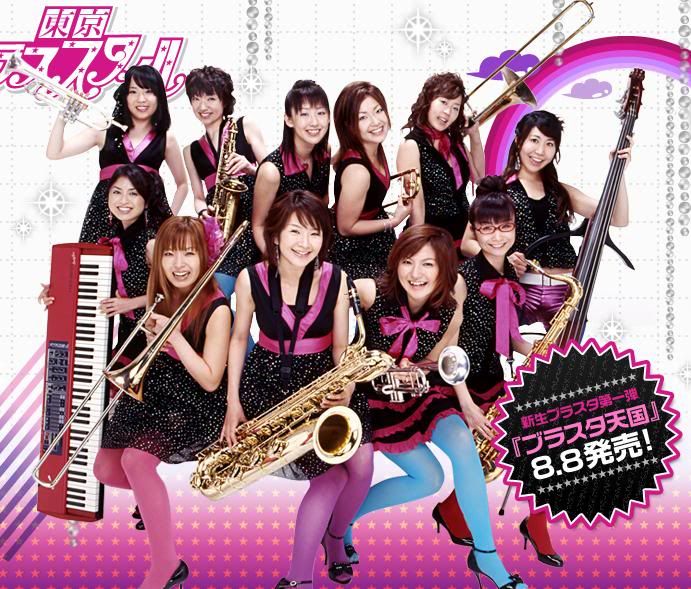 WHOA! I love these random finds! Maybe most of you have heard this band before, it's a first time for me and it has a strange mix between salsa style of music and a bit of jazz almost at the end of Moonlight Densetsu, pretty fun to listen to!
If you loved it, there are some good news, I found a dowloadable link so you can have it too!! Also in this CD, there is a brass version of Maka Fushigi Adventure, the first Dragon Ball opening song. You can
download both songs HERE.
If you're not a Rapid Share user, you need to wait a few seconds before the Download link appears. Ohh and look!! A video of them playing Maka Fushigi! FUN!!!! :D!!!
EDIT: They DO have a video!! Many many thankies to Lisa aka Senshi!