Ohhh my, I've totally forgotten the Rooms of Doom section of the SMObss.
I had planned to post some pics of the fabulous
Sakki's
colletion but both
MoonKittynet
and
xXPrettyNekoXx
beat me to it, so, FAIL!!!! Still love Sakki though. Aaaalalalalala~!!!!
But fret not! (HAHahahaha!!! As if you were really worried...) I have another totally awesome Sailor Moon collection for you guys today! Mary's aka
TuxedoBunny
's!!! My God, this is what my dreams look like, and no I'm not lying, I DO have recurrent dreams of Sailor Moon toy stores.
*Imaginarily skipping through the imaginary store isles*
Don't wake me up. xD!
Anyway, here are Mary's pics, and here is a napkin for ya!..... You know, for all the drooling.... xD!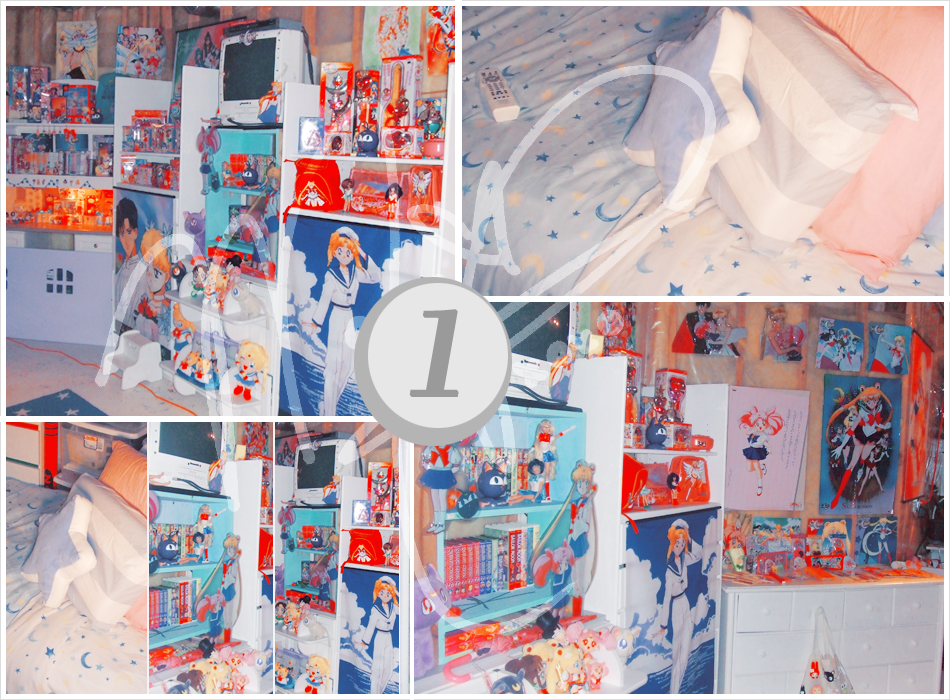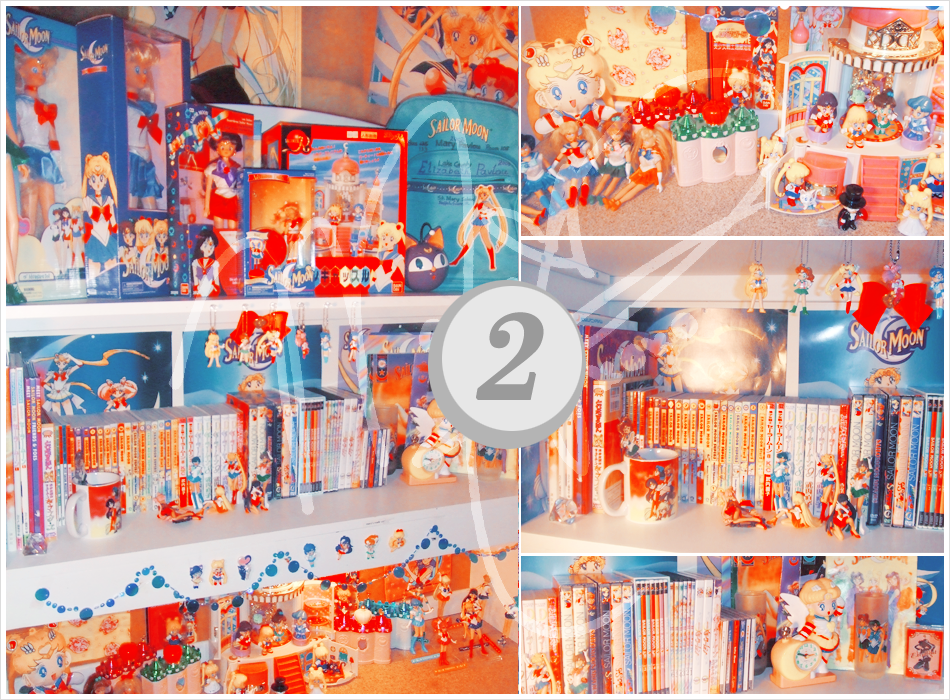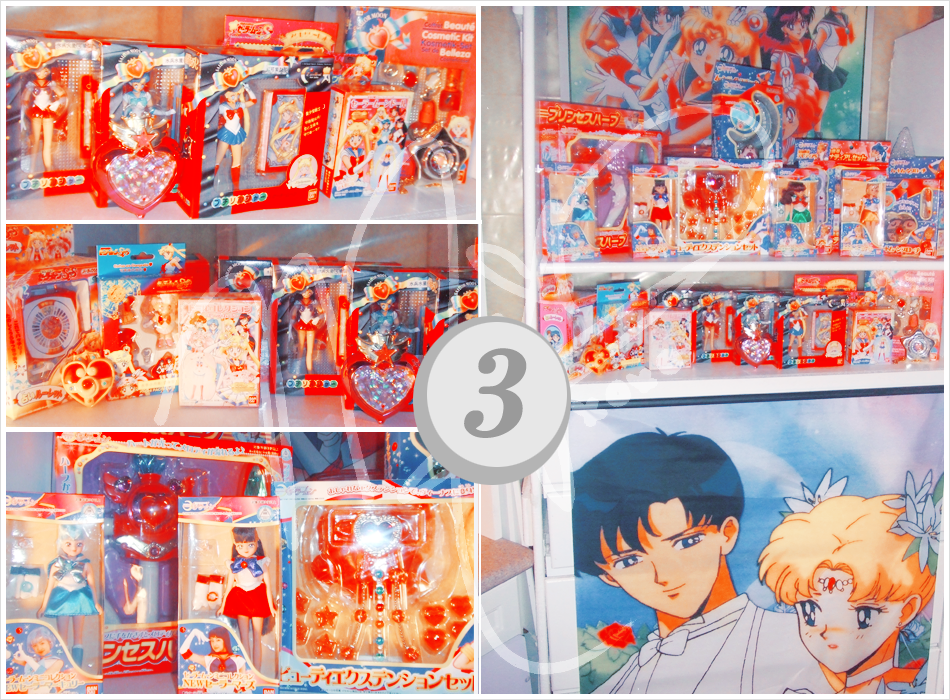 Pics used with permission. Don't forget to visit
Tuxedo Bunny's DA
and
HERE
are more pics of her collection.