I've been looking for a perfect shirt/hoodie that is really really
Moonie
but not as complicated as a cosplay, something I can just pull or zip on, make two braids and run out the door. At first I thought finding something in stores was going to be hard, and so found a shirt very much like this one:
"A Sailor has my Heart", as in SAILOR
MOON
!! HAhahaha!! But those navy tags ruined the whole thing, it was funny but not exactly the message I wanted to send out. Then, I saw this shirt a few months ago at a local mall and posted it on Twitter. The reason why I didn't buy it was because it was ridiculously expensive and it has a faded blue/green tone to it, so, that one was OUT.
Next I thought designing my own shirt would be fun..... surprise surprise, IT WAS NOT FUN AT ALL. I had a hard time making the side flaps in the exact position and I wasted a couple of shirts, so I quit. QUITTER!!! *points to self*...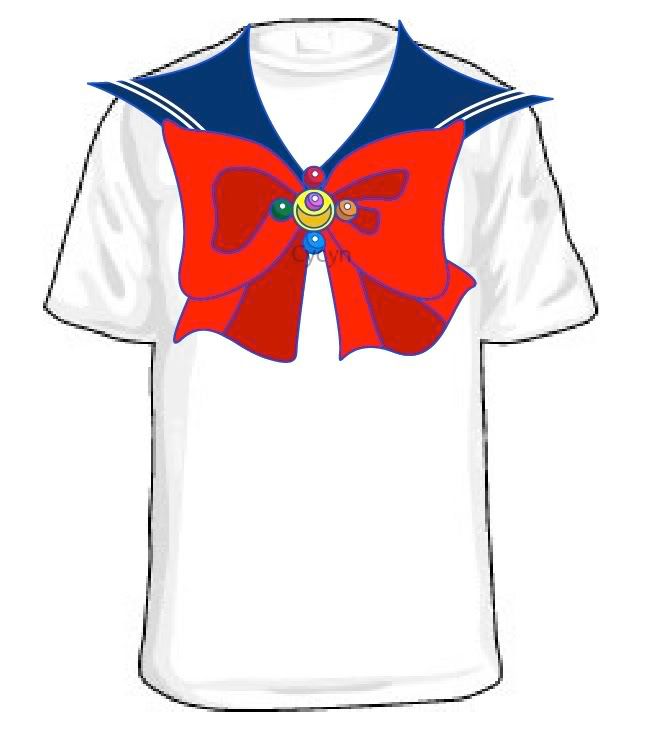 I found EXACTLY what I wanted: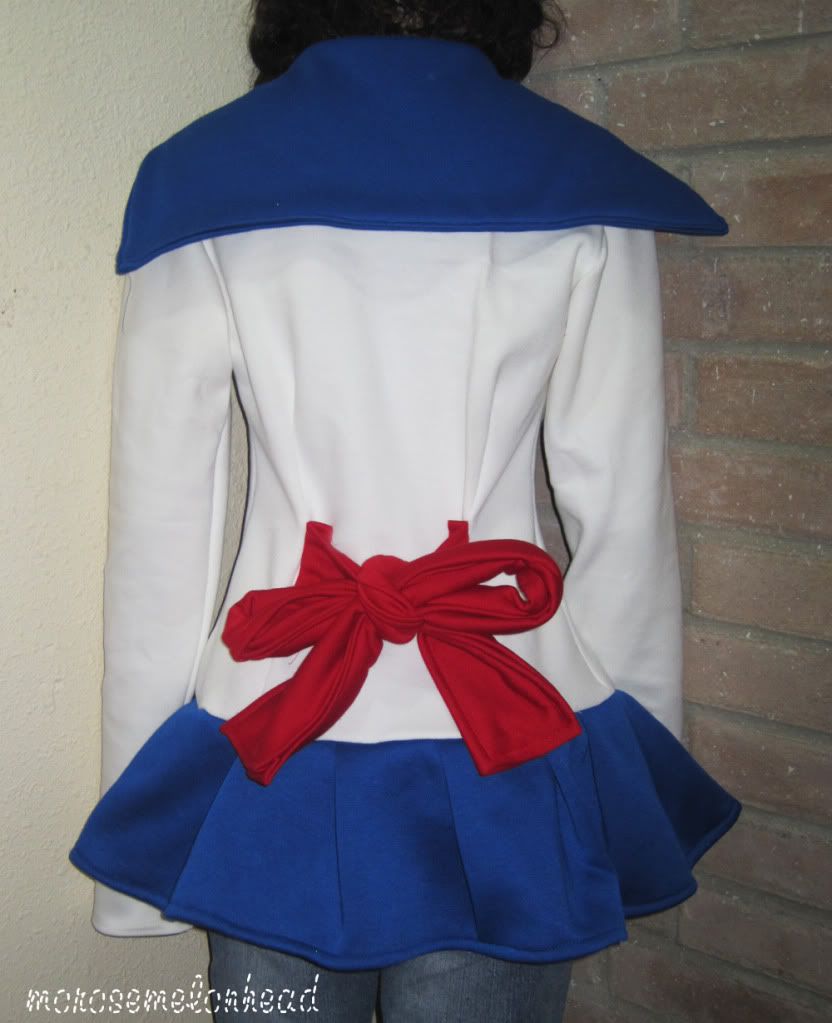 A SINGLE PIECE SAILOR MOON ZIP UP HOODIE! (WITH SAILOR NECK!!!!!) Now before you ready your checkbooks, I must warn you that the awesomely awesome hoodie comes with a hefty pricetag: $129.99 USD to be exact....
OMG! I mean, this is the price for a whole high quality cosplay set on Ebay!! Sometimes they even include the boots!! So... to pay the price or not to pay? I dunno... if it were an original piece or something licensed like
Mark Ecko's Star Wars Hoodies
, I might be willing to pay that much, but for fan art??... maybe not this time. STILL AWESOME THOUGH!!!!!!! LOVESSS!
The creator of this lovely piece is an seamstress that goes by the name "Morosemelonhead" has an
ETSY STORE
for all her other hooded creations, where you can find other cute hoodies, like the
Panda Hoodie
, the
Roger Rabbit Hoodie
and more!
So maybe we won't acquire this piece now, but her stuff is still pretty cute to look at!
Visit Corset Hoodies' Etsy shop
and enjoy! :)