It's been about two years since I last saw
THIS
corset which I totally LOVED. The print on that fabric was based off the new book covers Naoko Takeuchi drew for her 2003-2004 manga reprints.
This time I found this other corset! It might not be as cute as the first one but it the black trim and the bold colors make it pop so much more. Plus this is vintage fabric which is kinda hard to find these days. Those chibi Moons and Tuxies are ADORABLE and Luna looks specially cute in this pattern! SO pretty! *0*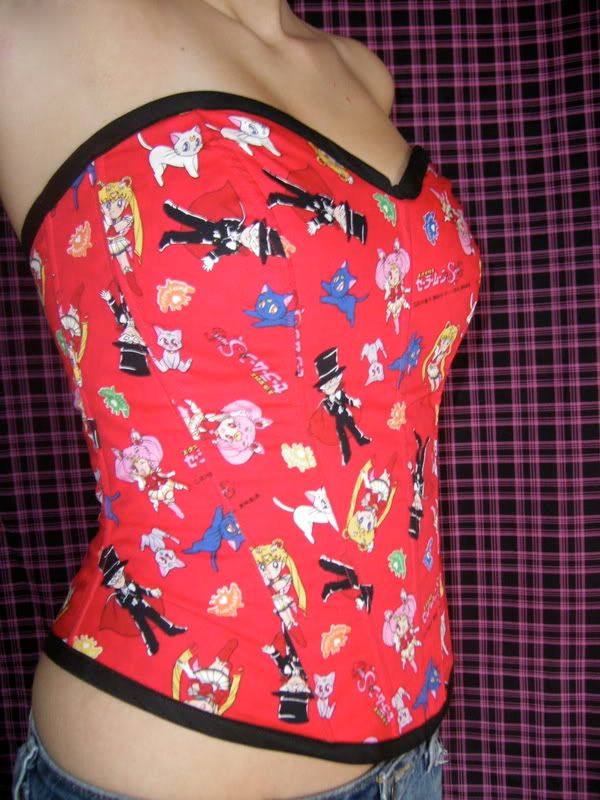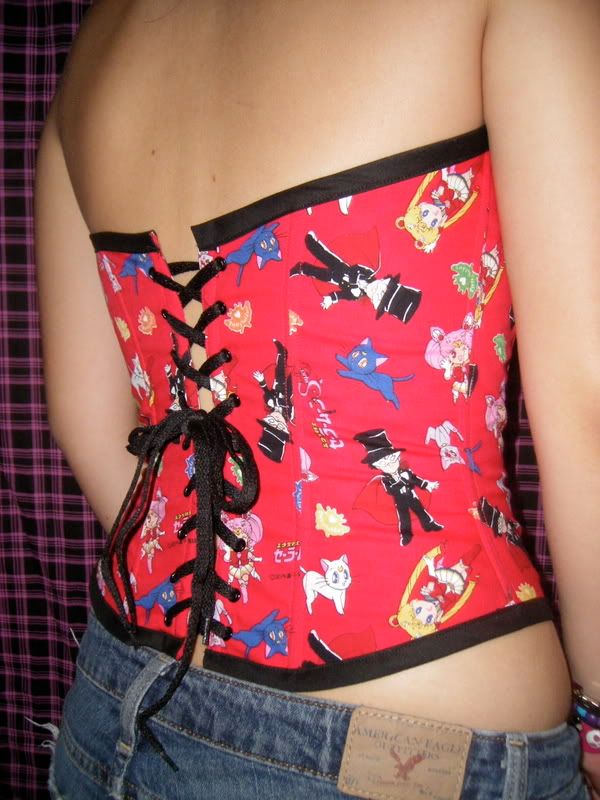 I wonder where she bought this fabric....has she kept it since the 90s? I've seen SOME fabric on eBay, but never enough to make a corset. huh....
*intrigued
* ...
Anyway, KairiGurl has produced other Moonie items like
ChibiUsa's Time Key
or a
Super Sailor Moon inspired back bow
! Take a look at her stuff, it's all cuper cute as well!
Found in
KairiGurl's posts at Crafster.org's Forum