A while ago I tweeted that I had found an anime magazine with an article about SM, however it contained nothing that made me want to me run home, hurry up and post it, so I took my sweet, sweet time on this. xD!! Conexión Manga is one of Mexico's most famous and longest running anime and manga magazine, and they recently published it's 200th issue, good for them!! :) Congrats!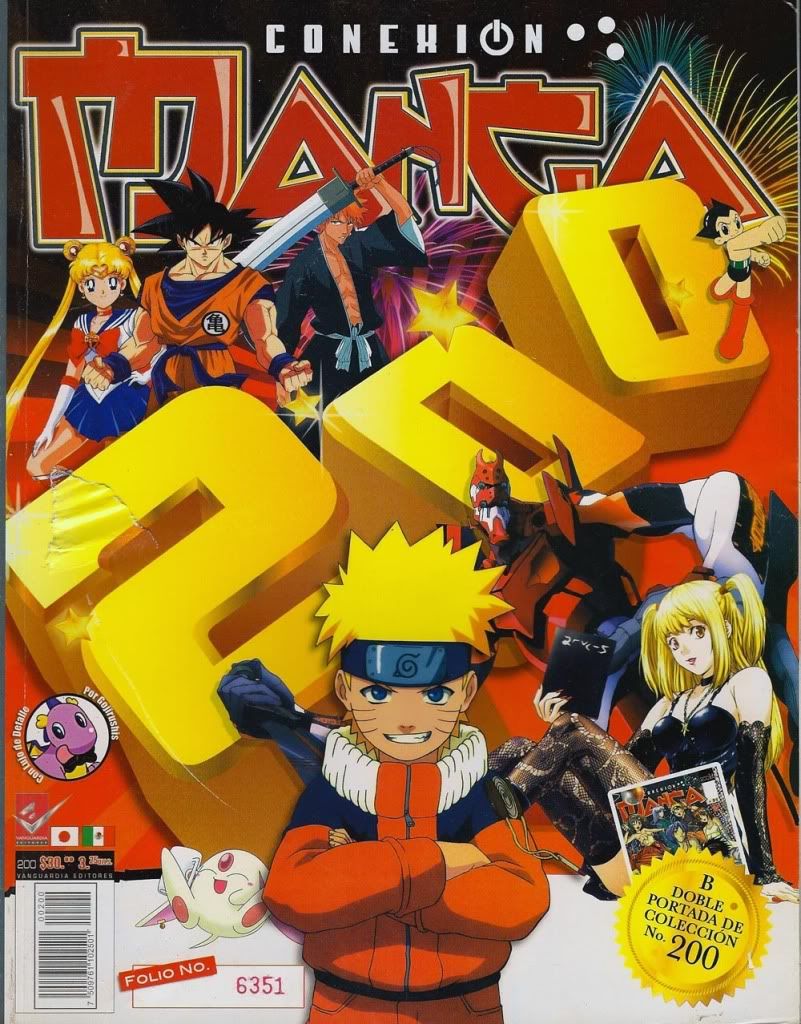 For their special Issue, they talked about the most influential anime of the last years, manka-kas and videogames, and though there is no new Moonie info, I kinda liked the graphics they made for the SM spread, very floral and girly...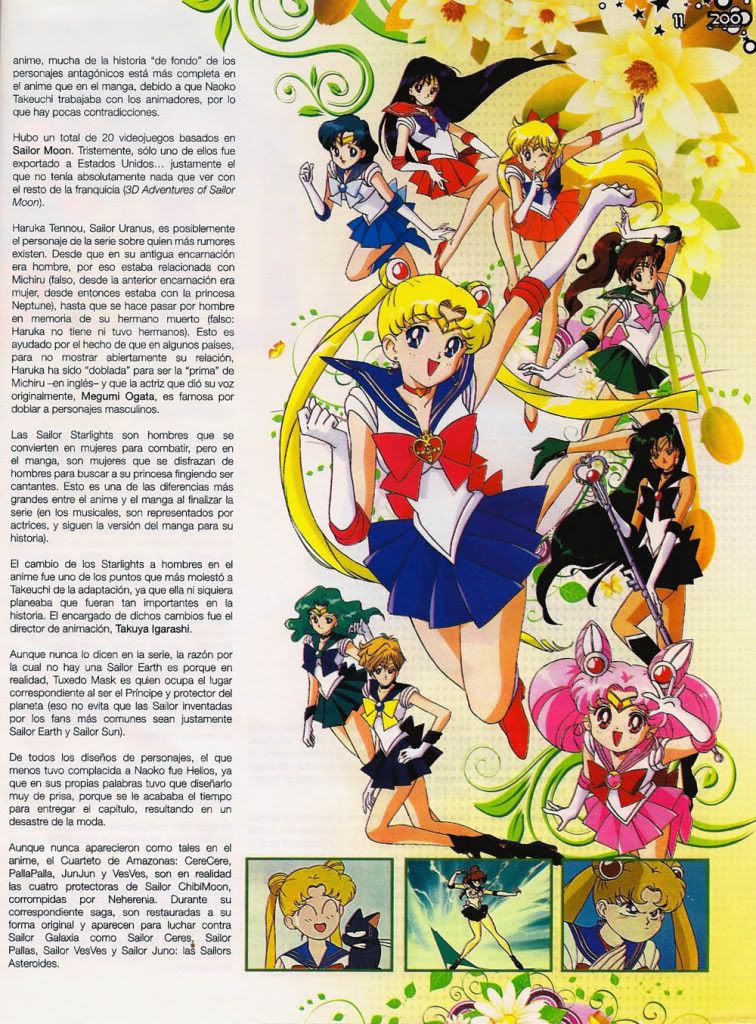 And when they got to the manga-kas part, of course they were going to talk about Mrs. Takeuchi. The author of this column refers to Naoko as the "Moon princess" and though we know she calls herslf the "Princess", I'm not quite sure if she ever specified she was the
MOON
princess. Did she ever?? I dunno,also
the writer made a mistake, she said Naoko has a boy, when of course we know IT'S A GIRL!!
I stand corrected, she has A BOY and we just learned she has a second Little Princess too! :3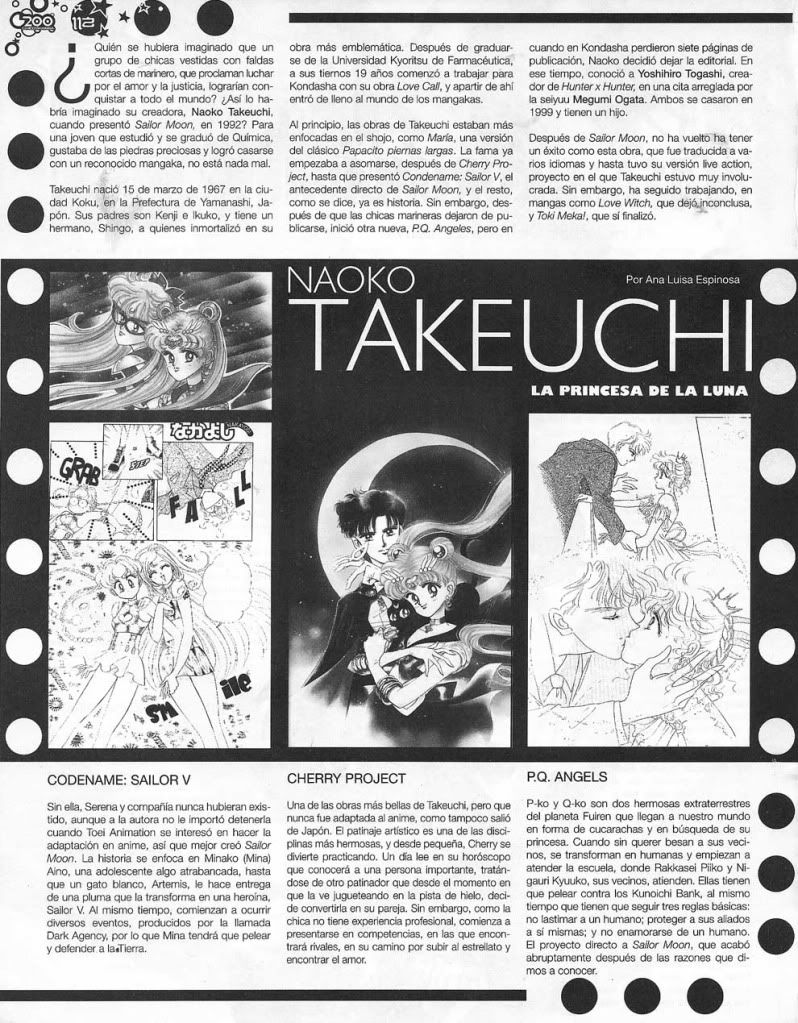 But AAAANyway, fun too see Sailor Moon still getting attention.