Ahhhh Yunnale. I really love these girls. Lina and Ale are a team who always cosplay as a pair and make super cool costumes. These girls live actually in Mexico City... I tried to meet up with them but we never could, and we've mailed each other but you know Cycyn.... PROCRASTINATOR *points to self*
Now about their Moon/Galaxia Costumes, they look stunning. Lina's Eternal Sailor Moon is SOOOOOO beautiful!! SO BEAUTIFUL. I love that her skirt is super short (like it should be) and the shape of the upper part is pretty close to perfect.
Ale's Galaxia costume is SCARY... Scary is good. I actually fear her in that costume...HAHAhaha. Ale, the seamstress is quite skillful as she made BOTH SM and her suits.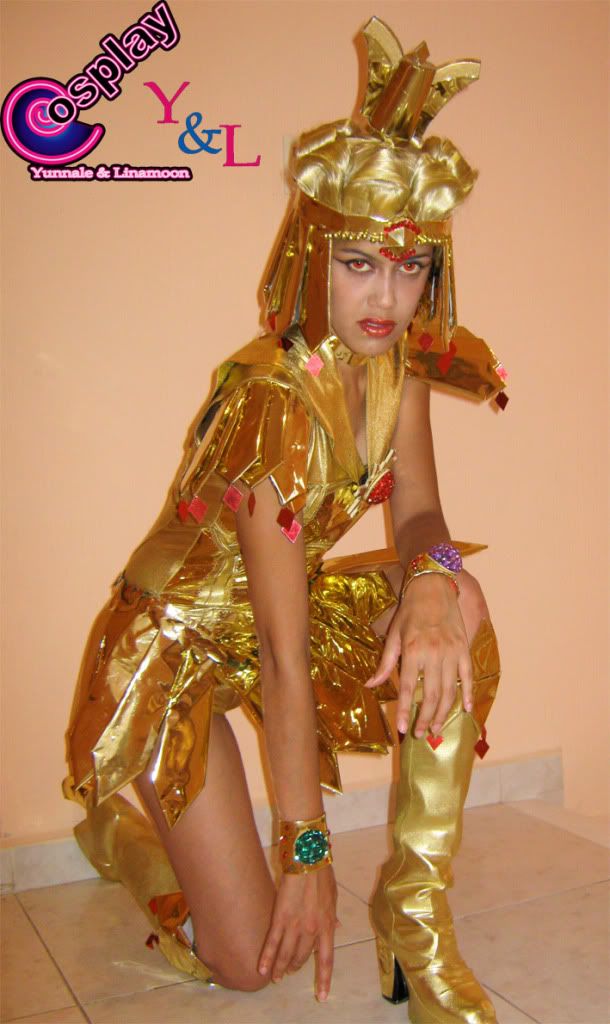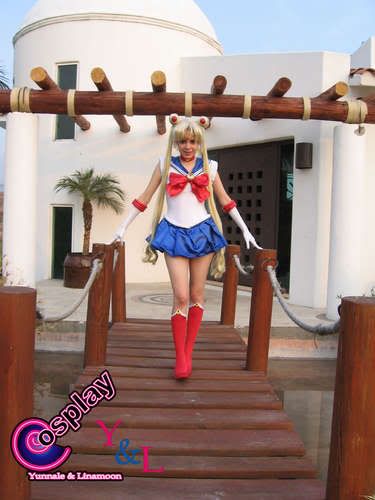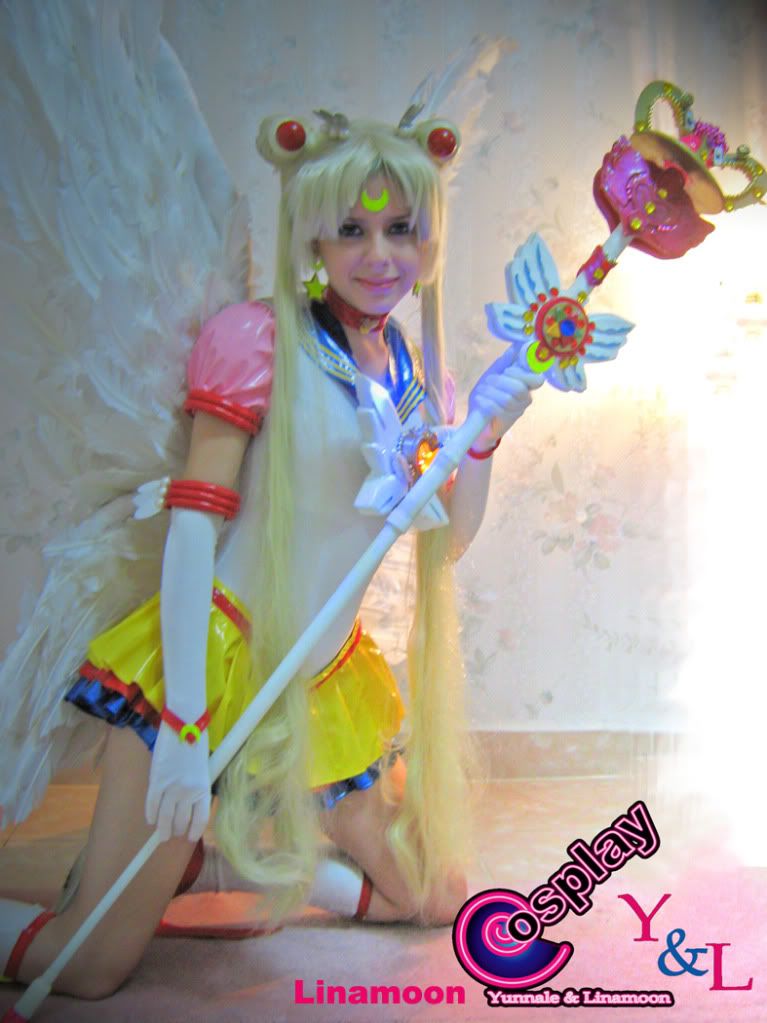 What really impresses me about these girls is their whole journey with these costumes. Ale and Lina participated in Nagoya's World Cosplay Summit in 2007 and in order to get there they went through THREE remakes of the costumes (Ale sewed all 6 costumes!) so they had the best version in the contest. They perfected their costumes with contact lenses and other props, but what I found the most exciting and beautiful is that they put lights on their props and con Lina's forehead moon, so the Moon shines!!!! Wow!! Here is a replica of the act they played at the WCS2007. Also please notice the OUTSTANDING ChibiChibi doll. I actually thought this doll was some kind of "official" product because it looks so legitimate! All of their efforts are detailed
Here
in Spanish, but the pictures are fun to look at too.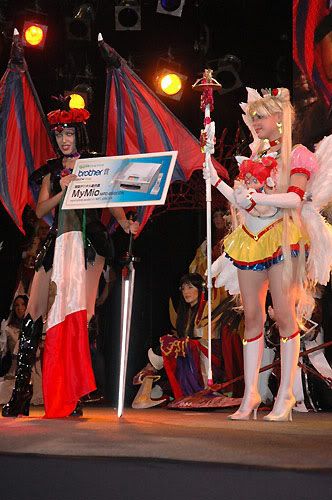 In the end, they won 3rd place,which is quite good, considering they were going up against Korean, Japanese and European cosplayers who are usually INCREDIBLE artists.
Visit Yunnale's
website
for more pics and info.