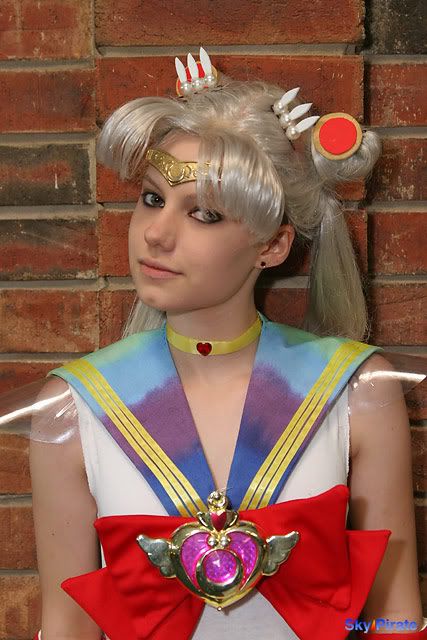 Our next super awesome cosplayer is a girl who gaoes by the nickname "Usagi Chiba".... yes, totally unique. I know!! HAhahaa!! But other than her nickname there are other reasons why I love this Moonie. I really enjoy watching this girl's costumes not just beacuse she's so cute, but also because she is such a devoted Sailor Moonie who thought that just dressing up wasn't enough. Usagi ( no idea what her real name is) went on to make almost every single costume in almost every single stage of the manga, anime, artbooks and PGSM!!
I love devoted Moonies!!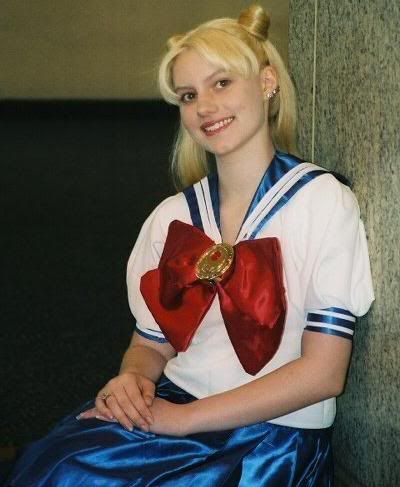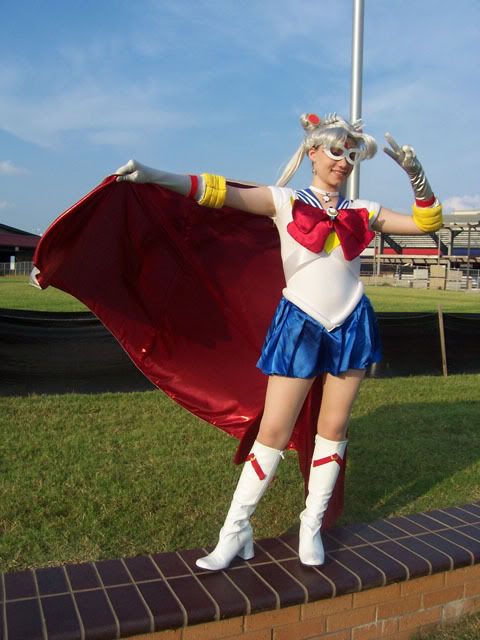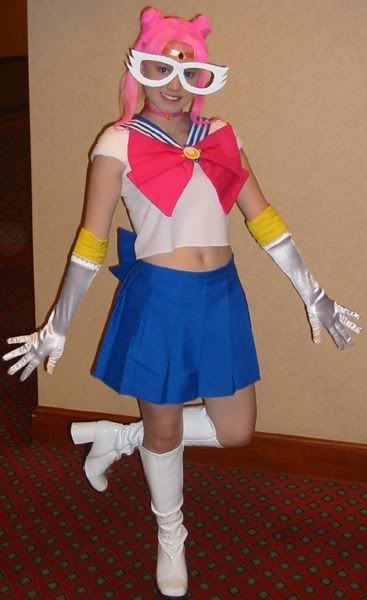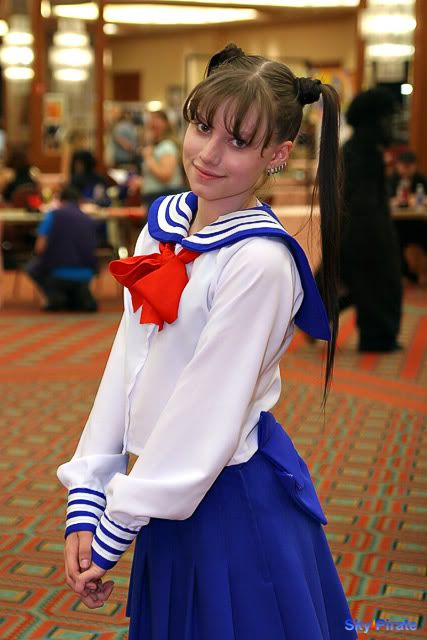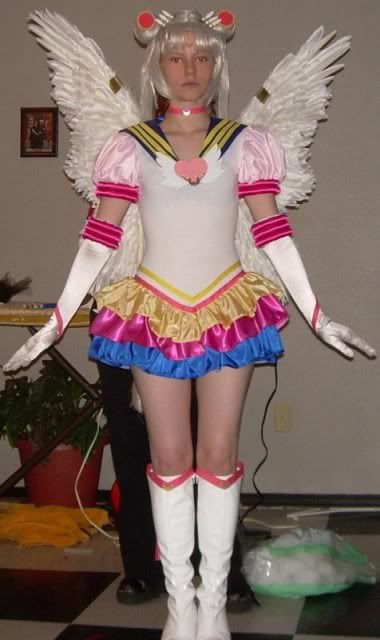 Isn't this last picture of Eternal Sailor Moon Manga version absolutely breathtaking!? ... I'm not talking about the quality of the picture but of the costume ensemble. Her totally cute mini skirts and gloves and suit. Look at her wings!! They even have the "wing piercings" (I know they're not piercings but I always imagined they were). LURVE.
Visit
Usagi Chiba's Cosplay.com
page or
her website