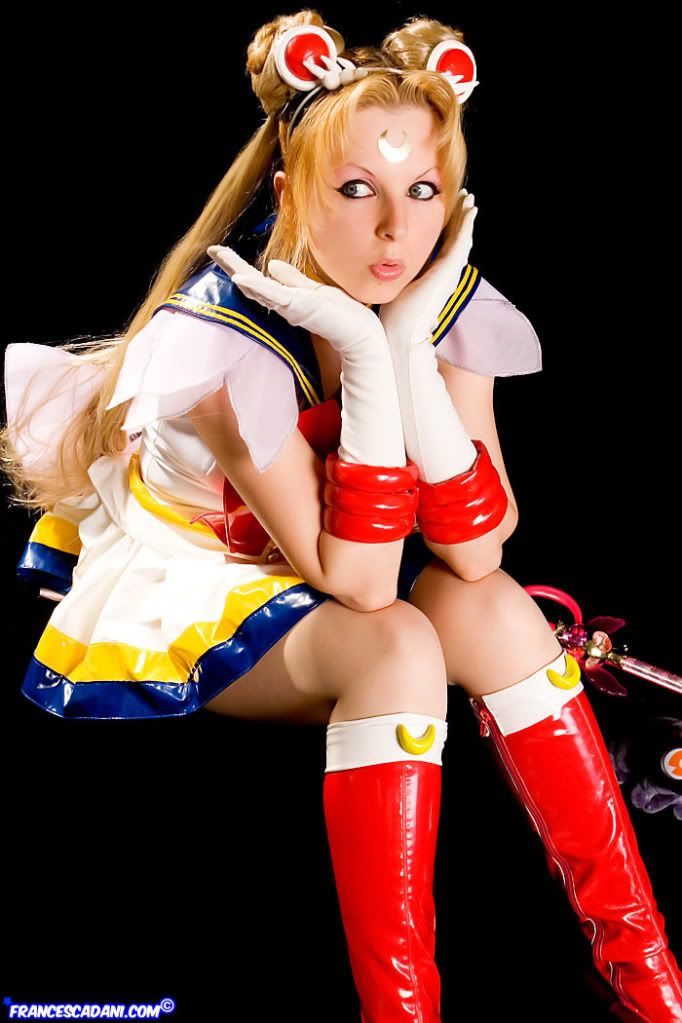 I can't believe I've never written an entry about Francesca Dani before!!
Well, actually I CAN believe it, I've been procastinating for YEARS!... :p
Francesca is a pretty famous and talented girl, who, as far as I know, actually makes a living of cosplaying, and one of her most famous costumes is.. well... Sailor Moon! HAhaha!! She participated (not sure if she won though) in the
World Cosplay Summit
in Nagoya in 2006 and since has dressed her way up to Cosplay Stardom!!! Ahhh the
American
Otaku dream... XD!
Now she travels around the world being all cool in her awesome costumes. She rarely uses her SuperS costume anymore. When she came to Mex a few years ago, I thought that there was no way she would wear it... and surprise surprise.... she did. She's only worn it thrice, and I missed it! Damn it!!
Anyway luckily she had a photo shoot taken for CURE Magazine and she took other pics on her own.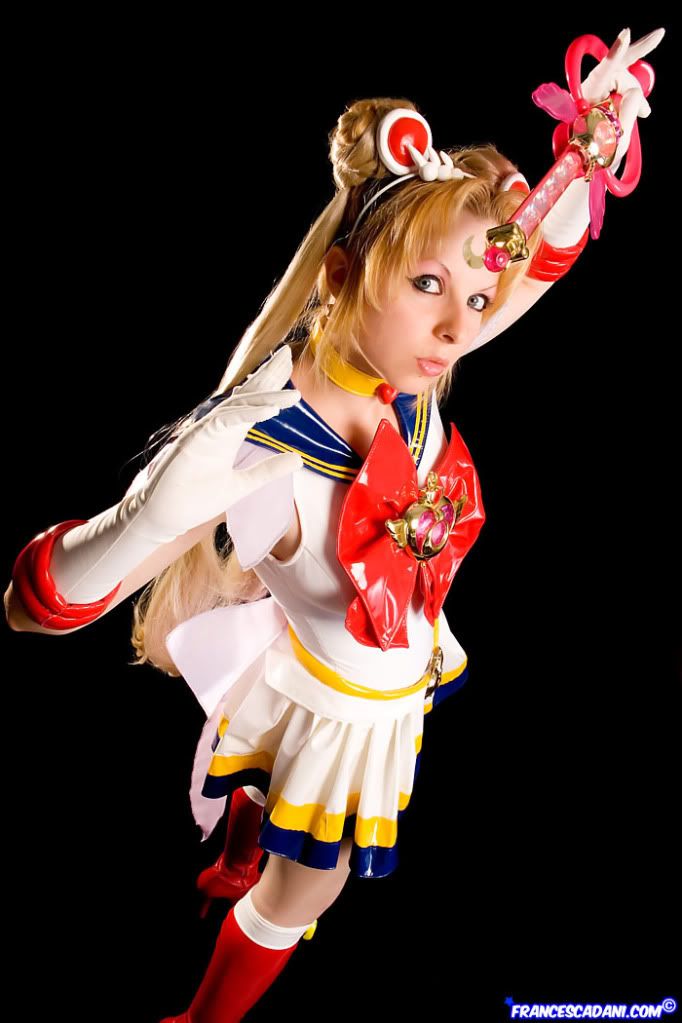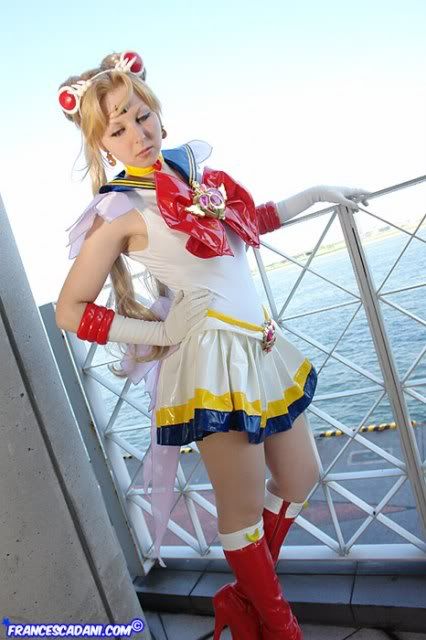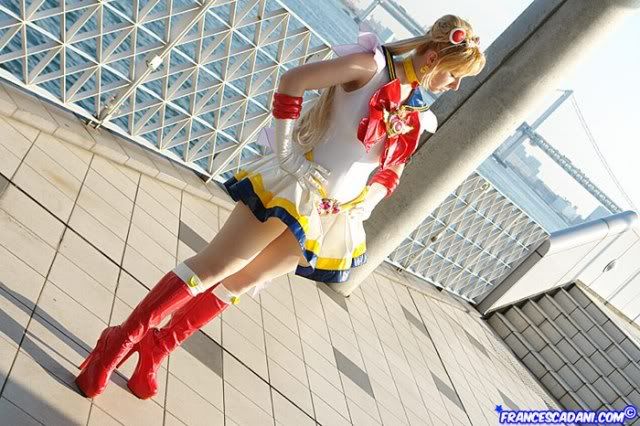 Wow. Look at that craftmanship!! Look at her bow! Her boots! Her gloves! Her HAIR! The overall SHAPE!!!! This here my friends, is pure awesomeness!! I would normally hate on the latex-y material she used, but not this time, this time I'm sold!!
These photos were found
here
, and you can visit
Francesca Dani's website
or her
Cosplay Page
.
<-- AddThis Button BEGIN -->