So this is the last post of the month and I never finished talking about all the cosplayers I wanted to cover (yes, there are lots more) but this month I got the oldest ones outta the way. I LOVED writing these posts!!! To close up this "Cosplay Month" I think we just found the cutest cosplayer yet!!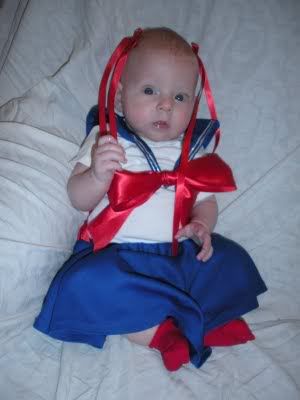 AAAAWWWWWWWWwwwwwwwwww!! x333
Baby Serena (yes, the baby's ACTUAL name is Serena) was dressed as Moon for last year's Halloween. Visit
her parents' blog
for more pics and descriptions.
X33333 Cuteeee!!
I hope you guys enjoyed the SMObss' Cosplay Month, this doesn't mean I'm done with cosplay, it just means that I stopped procrastinating. XD!!