..... wait..... what?!.........
Haaaaa...!!!! Well in celebrity magazines like "InStyle" they always
have little sections
where they show pictures of famous people wearing designer clothes and the author of the column tells you how to achieve the look of the artist for less than they paid at a designer store.
It has nothing to do with Sailor Moon. I know this..... BUT.....
I was browsing through a site called
Polyvore
that is basically a place where they post a stylish pic and show items that can help achieve the "look" and where to buy them.
AAAAANnnnddddd... I stumbled upon -you guessed it!!-
a SM look set
. BWAAHHAAHA!!!!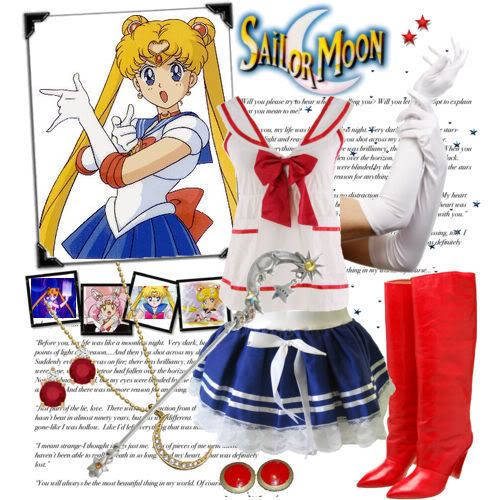 You know, just in case you ever need to look stylish.... HAAAHAAa! xD!
More SM sets
HERE
.
On second thought, I would TOTALLY wear
THIS set
.