Hey Moonfreaks!!!
In today's SM Cola we have a "What?? Where?? Who?? huh??" kind of entry. It's just that... after all these years, there are a few things I still don't know about!! For example this:
.... WHAT IS THIS?? Sure, it's a game, right? But which one? And why haven't I ever seen this before?! IT'S AWESOME!!!!!!! I know it's probably because I am terrible at gaming and I only played ONE SM game, but still...
And on a different note, I was scrolling through the
Mandarake website
to see if I could buy something new and I came across a weird toy. It said it was from the Sailor Moon series but I can't quite remember this Phage (I'm assuming it's a Phage from the Stars season because of the "sailor" suit).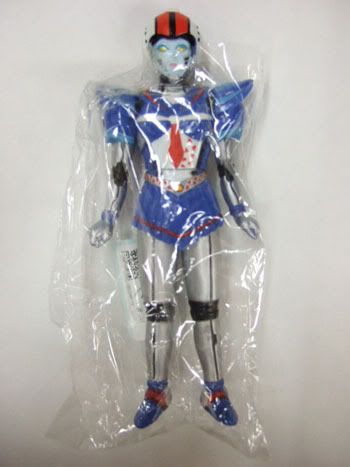 If it is from SM, I wonder why this monster got it's own toy?? There are far more important characters that never got their own doll (ie. Galaxia), what's so special about this one?? This one's ugly! Why didn't they make one of my favorite
daimohn Ikasaman
from SMS??? A pacifist-cheater Daimohn?? WTH? XD
And finally, what's with this mecha Gundamish figure thing?? It doesn't seem to have been altered from a previously existing toy, more like it was CREATED like this!! Those robot-y mecha boots are kick a$$!!!! XD!
Random randomicity. I may need to get one of those things called a LIFE. XD!