*BANG BANG BANG BANG BANG BANG*
Can you hear that???

*BANG BANG BANG BANG*
That is the sound of Cycyn banging her head against the wall in frustration.
STUPID STUPID STUPID STUPID
. Why didn't I buy this when I had the chance??
Ok. I didn't buy it because at the time I thought it was pointless and unnecessary. Why would I want an old fashioned SM pencil sharpener?!
But I
DO
WANT IT!!!!!! I still sharpen my pencils!!!! Why can't do it in a Moonesque fashion?! I CAN!!!! But no, I can't because STUPID STUPID STUPID Cycyn. You thought you were so much better than a sharpener.... YOU'RE
NOT
. Dx!!!!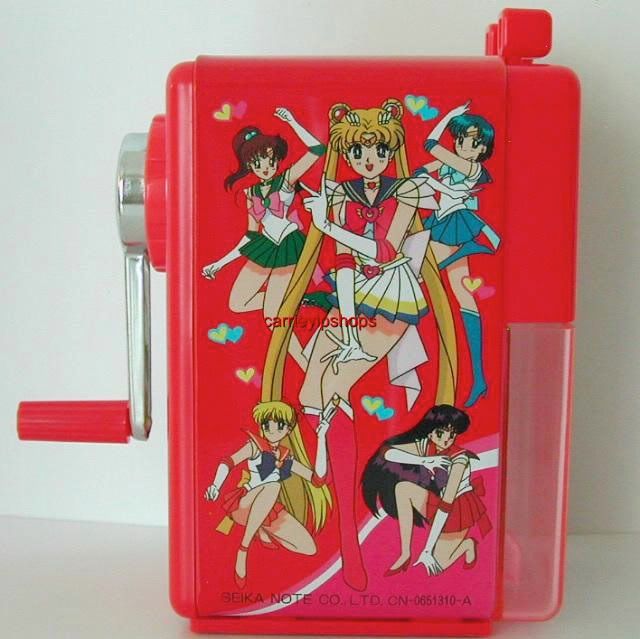 Am I the only one who thinks it is SOOOOO cute?!
*BANG BANG BANG BANG BANG BANG*