Does that title sound kind of inappropriate?? Does it sound like I am over-enjoying something??
WELL I AM!!!!!!!!!
You might remember
I posted a few months ago
an entry about
DarkMoon Entertainment
. They are a German cosplay group who (I THINK) want to make some kind of mini series. I can't read German, so I'm not entirely sure. But after some time, they have begun to film!! There is a promotional video in their page, I can't embed it here though so here is the link to their
teaser VIDEO
!!!!
SO exciting!
I can't even get past the intro for my "Vlog", and when I tried to make a cosplay... well.. you guys know
how it went down
, so we have to appreciate the effort put behind this video. The dedication of all girls is evident and hopefully we'll see more of them soon.
I am TOTALLY becoming a "Thegirl-that-plays-Haruka" FAN!!!!!! HAHAHAHahahaha!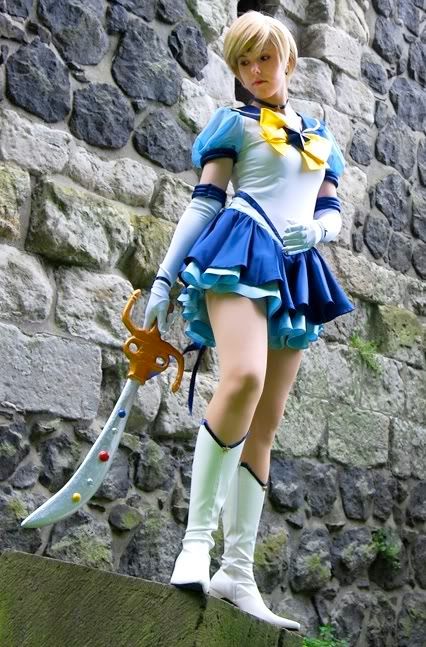 They also have a
Livejournal blog
where you can find EVEN MORE goodies!!!! Like info on their progress and.... A MUSIC VIDEO!!!!!!. Are these gals totally rocking the SM fandom, or what?!
A lot lot more info and pics at their
website
and
Livejournal blog
. Please visit, comment and support. We would love to see a lot more from them!!!