Yet another new feature!!......I may have too much time on my hands.
Anyways!!!
This is just another one of those "just for fun" things, it's the only way I can think of keeping the Moonie spirit alive. The game goes like this:
I will look up a random image from a random episode. ANY episode ANY season (it'll be from
The Oracle
's image base, just 'cause it so awesome, I hope Betty Ann doesn't mind too much). What you have to do is easy: GUESS THE EPISODE.
Example:
You must provide as much info as possible:
Sailor Moon SS; Episode 130 - Protect Mom's Dream! Use the New Deadly Weapons of Double Moon; Characters: Ikuko, Hawk's Eye; Scene - Hawk's Eye is trying to make Ikuko think she is his long lost mother.

Its impossible to know all this information so specifically, but that way you can play your Dvd's and enjoy them again while trying to figure out the answer! And yes, Monster names MUST be included (if specified).
Now, you are probably thinking. "
Aww c'mon Cycyn, nobody wants to play your games 'cause we win nothing
", but how about this:
a score board
. There are a couple of games on the SMObss and I will try to incorporate more eventually. For each time you win, you will get points. When you get to 5, I will send you a gift (wherever you are).
"
OMG A GIFT!!!!!!! So, WHAT GIFT WILL IT BE Cycyn?!?
"
Ummmm.... NO idea.... yet. Maybe a drawing, maybe a toy, maybe something totally Cycynesque, like
The Green Pegacorn
or the
Lady Princess Serenity wannabe crown thingie
(It kinda looks like Chibusa's crown that Naoko designed)... who knows!?
Try to check back often because I will post the games without notice and if you loose just because someone else checked before you did, well, we don't want anyone to be mad. HAahha.
So, are you ready??
Here we go!!!!
================================================
Guess that episode!! Take - 1.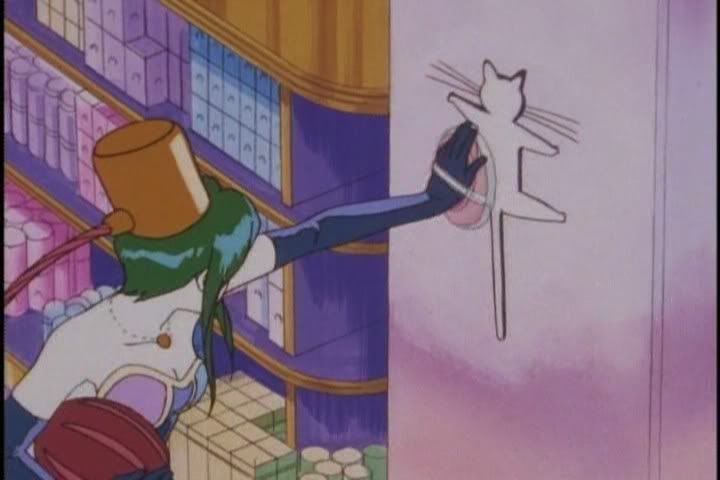 Be thorough. XD! First to get all the details right wins!