So was anybody curious yesterday and watched the Oscars?? I did. From the red carpet to the after parties. Why would I do that?? Well there were reasons.
VERY IMPORTANT REASONS
.
But anyway. If you DID watch them (and if you are a Moonie) then there was something that rang a bell... actually rang a WHOLE CATHEDRAL worth of bells: Hugh Jackman and the guys in Tuxedo.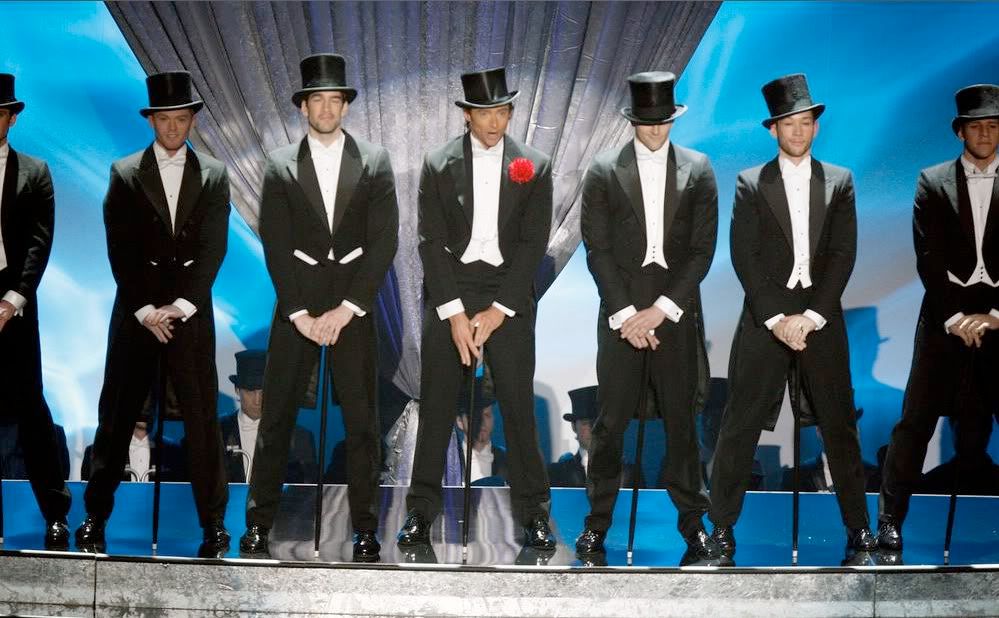 So some might say it's not a big deal, BUT IT TOTALLY IS!!!! You don't see these many guys wearing tuxedos all lined up everyday. I mean, THE TOP HATS!!! THE CANE!!!!! C'mon, EPIC WIN!!! XDDDDDDD!!!
Image of Hugh from somewhere in Google. Images of the SMR Movie from
Sailor Moon Resource.