Attention to all visitors: The following post is for OVERAGE READERS ONLY!!
_____________________________________________
_____________________________________________
I'm pretty aware that SM has a loli-con effect on certain people, what with all the 14 y/olds running around in such small skirts and being all cute and provocative. I'm certainly not interested in that aspect at all, but I can see why younger girls would make prettier senshi. They have that sweet look when the teenage years are barely starting to kick in.
Looking around the web for some cool SM cosplay images, I came across these pictures of some girls dressed up and taking pictures in the streets of Akihabara. Of course they caught my eye because their outfits are very pretty and the girls are stunning!!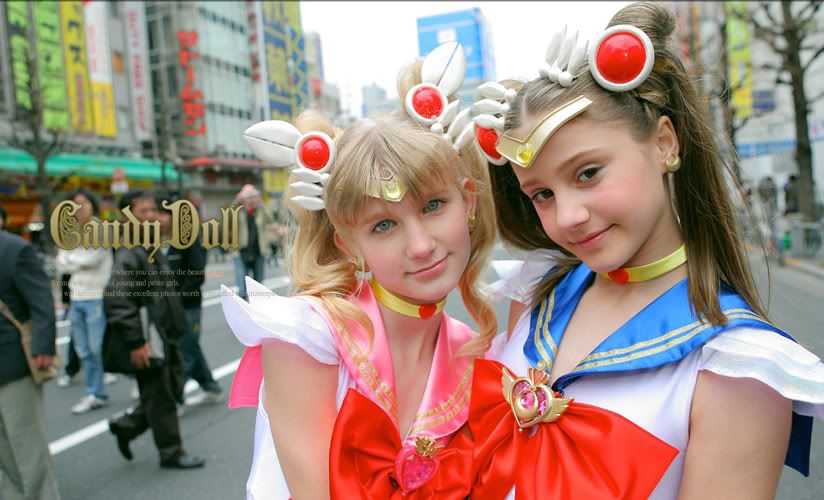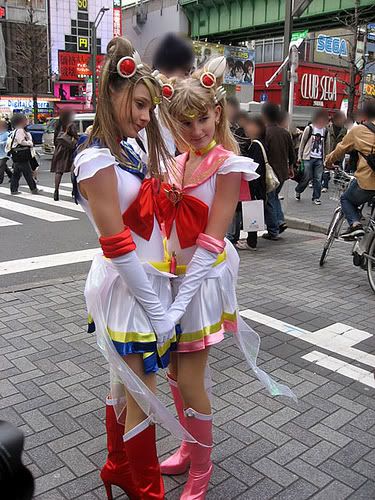 I thought there might be more pictures in their gallery and so I followed the link.What I encountered was quite.... freaky. A Japanese page with TONS of loli-con girls. Not just ANY random adult playing the lolicon-ish part, but actual 8 to 14 year olds.
Speaking as a designer and as a photographer, some of these pictures are really pretty. They dress up and fix these girls' hair so well that they look like gorgeous dolls. Speaking as a loving aunt to an 11 year old, well.... let's just say my niece would not be within 30 miles near these photographers.
Anyway. I like the pictures of them cosplayed as SM. But that's it.
CandyDoll
.
Enter at your own risk.