Most fan art out there are either drawings or fan fiction, I myself draw a lot of SM, but it's always a lot of fun to come across different types of fanart like the
crocheted plushies
or the
Worry Dolls
.
Today, I came across bead work.
Sumiyoshi
makes bead work and fashions them into images inspired by classic 2D video games. It's practically the same as pixel-art!! It's really hard to make a figure that is recognizable with limited amount of beads and colors :O!!!!!!!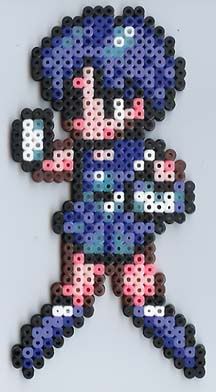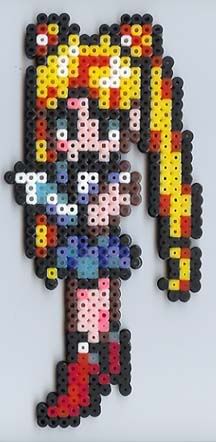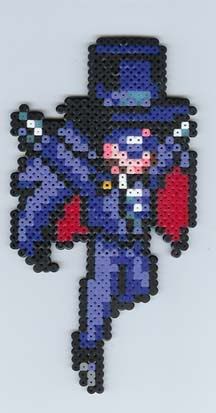 Not much info on Sumiyoshi though. I only found
a small but cute gallery
.