I ... this.....er....what.....ogdfobufl14hgk02pknwd3325... O.O!!!!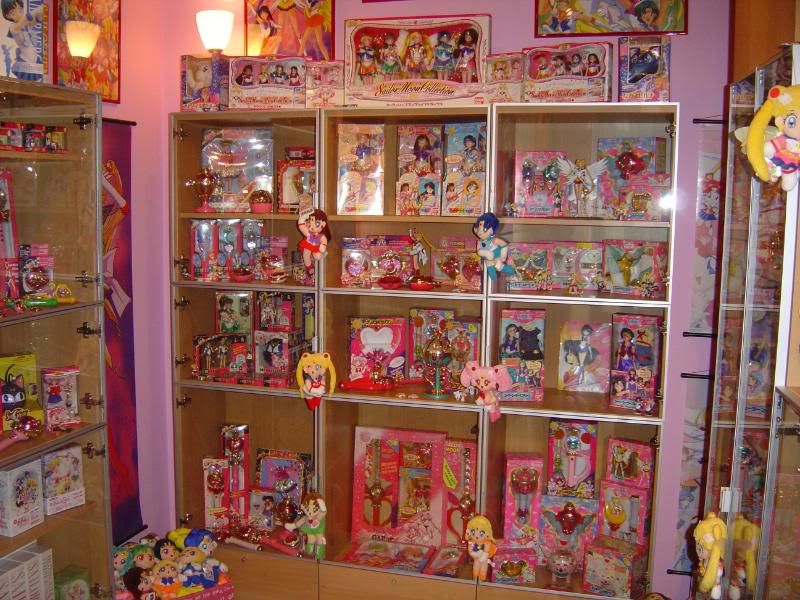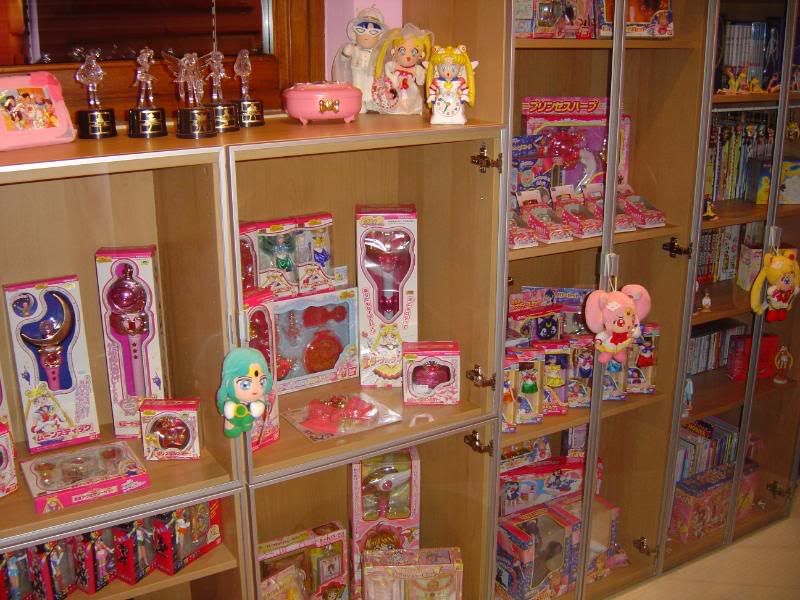 CLICK HERE TO SEE THE REST
SUCH AN UNBELIEVABLE COLLECTION!!!!!!It seems he isn't missing anything!! Charon has it ALL: All the original Dvds (anime, musicals, live action...), he has almost every doll, every RPG toy, every figure, almost every plushie, probably every card and most CDs.
Seriously, why does he want to give me a heart attack?!? I had one once (IT HURTS TwT ) and it felt like I was having all the symptoms of new one when I saw
his live journal
, but then I realized it was just envy. HAHAAHA!!!! And, yes, he IS missing a few things as he has a wishlist at the bottom of the page, but he has most of the cool stuff. He even has that figure that I've been wanting to buy it FOR YEARS and YEARS.
I was looking all over
for that figure last year!!!.
And on top of having all this stuff, he is also making his own resin figures!!!! And pretty cool ones btw. Arrrggghhhh I want to marry him and have Moonie babies!!!! Plus he's Italian. That's extra points right there, Italians are a lot of fun. We could stroll through the Piazza della Luna (fake) after eating at the
SM Pizza shop
, talking about random SM episodes with little Darien ( yes, our child will have an otaku imposed name) swinging in our hands and he will innocently ask in a lovely Italian accent: "Mamma, Pappa, are Haruka and Michiru girlfriends??". It will be so uncomfortable that Charon and I will look at each other and worry about the soon-to-come time when we will have to explain about FishEye. Ahh it will be great!!!!
HAHAHAHHahahaa... I went too far, didn't I??
A half-hearted girl can dream. XD