I was sitting the other day in a waiting room, looking through random magazines to shake the boredom off while my turn to be tortured by the dentist came and I saw this. I don't have to tell you what it reminded me of.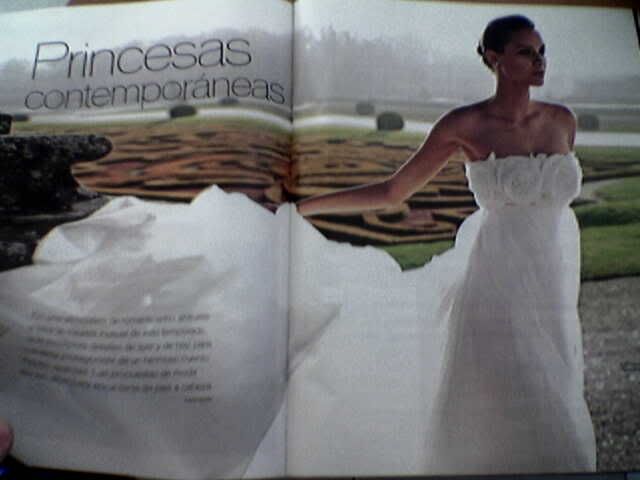 "Contemporary Princesses"... That she is, my dears, that she is.
Its great that Empire Waist gowns are so in style right now, its pretty easy to find Serenity dress look alikes. What's
NOT
cool is that I can't seem to appreciate the dresses for what they are, I only like them because they remind me of you-know-who. Why can't I be normal and think about something else??
Bleeeeeeeeeeeeeeeeeeeeehhhh.....
Ohh and also, I know this may be old but it still cracks me up whenever I see it.
It is specially funny to me because as I mentioned before, Patricia Acevedo who voices SM in the Latin American version also does the voice of Lisa Simpson.
Funny coincidence xD