I normally try to avoid posting any holiday related topics, however, I can't always escape such huge festivities and this past month's "big celebration" was of course Halloween.
There is a really famous internet and cable show called
Attack of the Show
. I have honestly never watched a complete episode of but the general idea of the program is reporting new technologies, gadgets, comic books, and other nerdy stuff and the two hosts, Olivia Munn and Kevin Pereira find fun ways to present their news.
Anyway the point is this year they dressed in several different costumes, in very, funny Attack of the Show-ish manner. I hate for people to make fun of SM, and as you may have guessed, Olivia makes fun of SM, but it's alright, I like her, she is any male geek's dream: She is pretty, funny, sweet, witty, sexy and loves all things geek like games and cosplay. She is actually a lot of fun to watch. xD!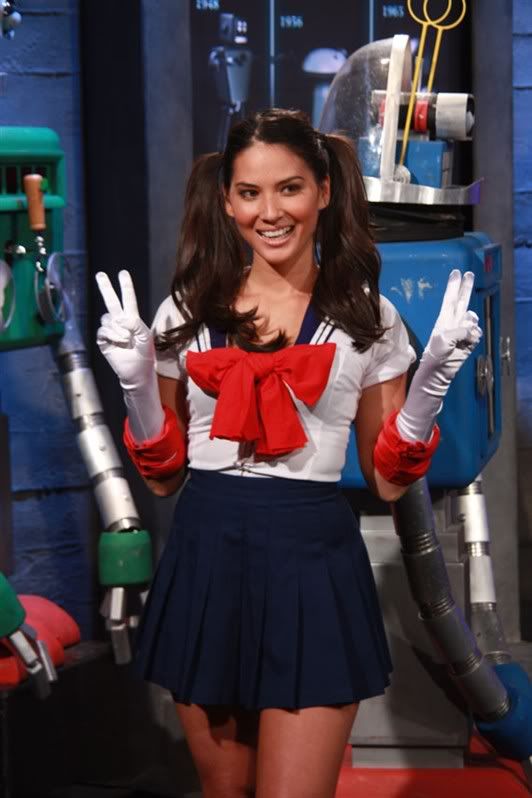 Warning: Explicit content.
Dunno, I just thought it was pretty cool to see SailorMoon mentioned on such a huge show after all these years. x)
______________________________________
______________________________________
Edit:
SM RE-Mentioned
on Attack of the Show. NOT in a good way though. TT_TT