I normally don't like fan made SM clothes. Most of them clothes are just ugly, unimaginative plastic prints on a Fruit of the Loom shirt with an overused image. We've all seen them on eBay or conventions, am I right?
But this find I just had is a WHOLE different story. Well it's not even a story. xDDDD!
I randomly stumbled upon a store on Etsy called
The Vintage Doctor
, and their speciality is corsets. They had the cutest little set I've ever seen! It so girly/punk/cool!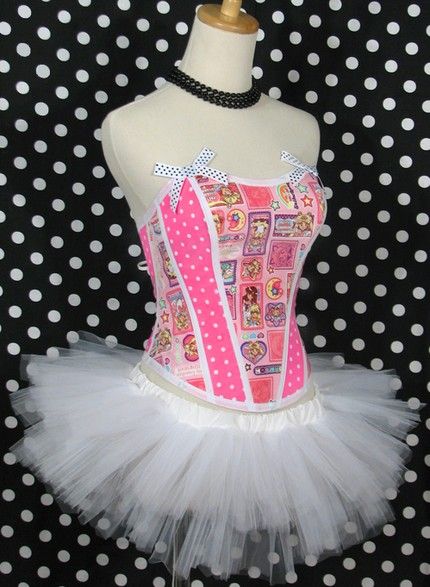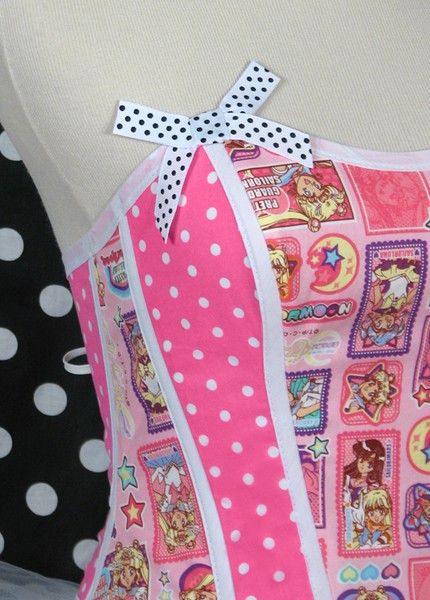 Isn't this adorable!? The fabric is too pretty as well! Too bad it's already sold out T3T. I want it, even though I'm pretty sure there's no way I can fit in it! HAHAHaha!!
I found this cute dress
here
.