Yo mah Moonies!! XDD
You know, I felt like posting the following entry wasn't such a good idea, its not a good thing to show how ignorant of Muslim culture and basic art history one is. But then I thought that it was ok for me to be ignorant because in America (the American Continent, that is) we have no Arabic influence whatsoever so it's ok to be ignorant... right....
RIGHTTTTTT?????????????

No.
It's not ok. Naoko knew about that culture and drew about it even though there isn't Islam in Japan either. She didn't even study art in college!!! She is a Chemist!!!
Ahh well. I'll admit to my ignorance. U.U
I never knew what a Mosque looked like. I was VERY fortunate to have an opportunity to travel to Turkey a couple of years ago and that's where, for the first, time I saw a Mosque. I walked inside and all too. But as soon as I saw the Mosque from the outside I was in complete shock and awe that it was sooooo MOON KINGDOM-ISh. Specially since on the top of the highest dome there is a Moon which is the symbol of Islam.
YES.

I DID NOT KNOW THAT

at the time. >.o!!!!!
Anyway, I just wanted to post a couple of pictures I got on the web (because the ones I took during my trip are horrible) so I can share my enthusiasm for.... coolness??? Because I know we all here are Sailor Moon enthusiasts already XD
The Blue Mosque.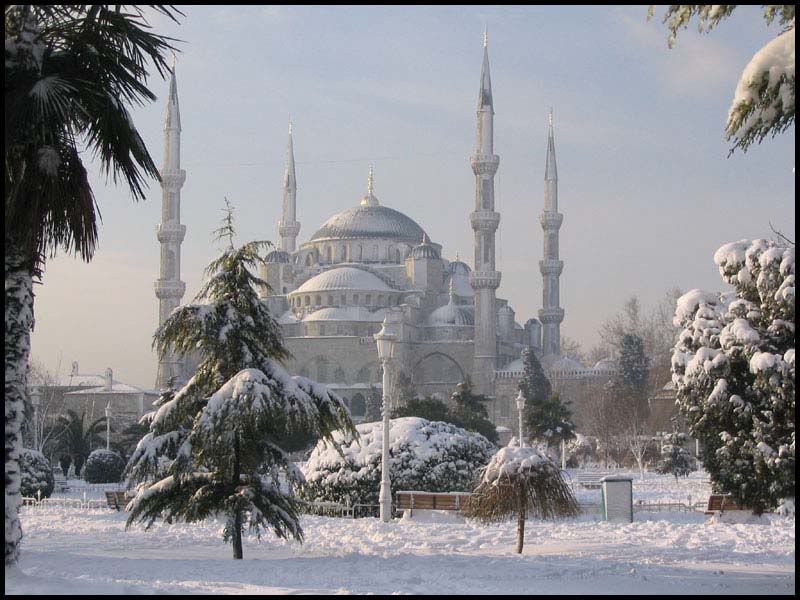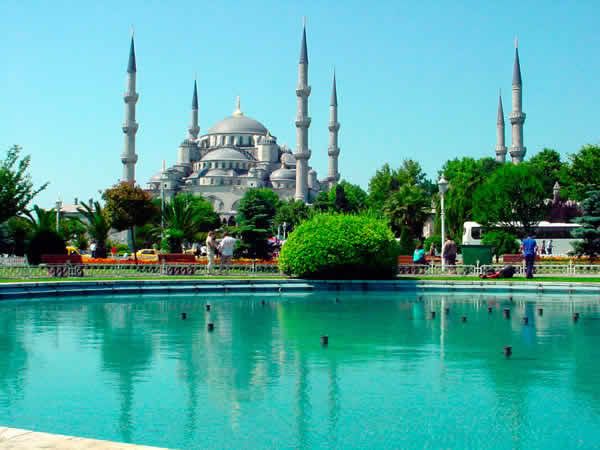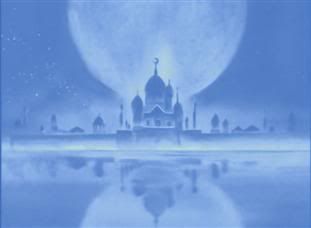 Of course while I was there I couldn't yell in happiness nor tell anyone about it because I didn't want them to think I was crazy ( but all the readers here know that
I AM
xDDD) and so I secretly bought a toy-replica of the Blue Mosque and took pictures of it with my computer's wallpaper as background... the planet Earth... xDDDD
I'm such a Moonfreak Oo
I know it looks like it's floating on water and it should sink, but it's on top of a crystal thingie...
Blue Mosque pictures are from
WAI
and
ICG