Yup!!!! Time for another exciting I Saw it and didn't buy it on Ebay entry!!!
Wow. I can't emphasize enough on how much I love rare Sailor Moon stuff. It's like fresh blood to a starved vampire (sorry, I've been really into the Twilight Series these days xD). The NEED for it.
And the saddest part of this post is:
IT WAS ALMOST MINE!!!!!!!!
I could already hear in my head the mailman ringing the doorbell to hand me a box from overseas containing the precious treasure. I ALMOST HAD IT!!!!!.
The story is quite simple. I didn't find this on Ebay exactly. I found it on the
Mandarake website
. The Mandarake stores are always really impressive, they're any otaku's dream and it COULD be the most perfect website for anime collectors of the world trying to buy directly from Japan IF ONLY they made an effort to keep their website up to date. They have done nothing to the site in about three years, or at least it looks the same to me. They have a long long list of products but the majority are already SOLD OUT. Why they keep the images of sold out merchandise up is beyond me.
Anyway. One lucky day, I logged on and went to the NEW PRODUCTS section. And SURPRISEEE!!!!!!! A totally awesome, very rare, huge and huggable SM pillow was staring right at me. I clicked on it and it was still available!!!! I sent a mail right that second to buy it and I did receive a response the very next day. Apparently it was their ONLY one and I was in luck because they would hold it for me. IT WAS MINE!!!!
Unfortunately, I only had one week to pay for it and it was the exact week I had no money....
T________________________________T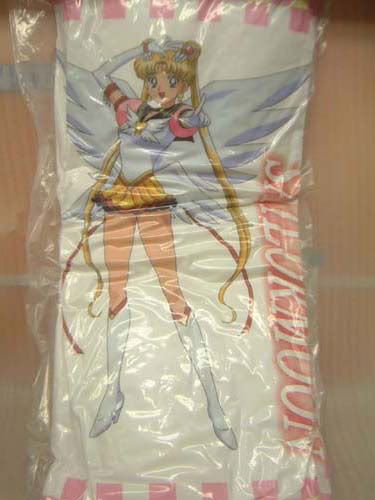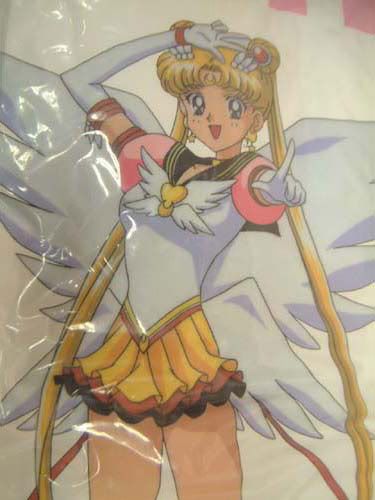 I could have borrowed some money, but...I don't want to remember why I didn't ask. C'est la vie. U.U