Today I will officially introduce this new section:
SM vs. Real Life!!
. It will be just random comparisons of SM vs. real places or situations. I have done this before like when
I compared the dresses
and when I
compared The REAL Shinjuku
with scenes of the anime, but now it will be an official section of the blog.
Yey for my obsessive compulsive
LUNA
tic disorder!!!!
On to today's comparison.
Translation of the title:
The Light of the World.
This phrase was outside a church and is referring of course to Jesus, but I have no intention of going into that.
In this blog
, all the readers and I know WHO the
Light of the World
is. XDDDDDD
I was driving through the city one day, on my way to visit my grandmother and I noticed something blue, a huge shinny and pointy tower. I'm a helpless Moonie. I immediately thought of Crystal Tokyo.
Since I was just driving by and had no camera with me, I memorized the words written on top at the pointy tower: "The Light of the World". As soon as I was in front of a computer with internet I Googled it. I found just a couple of images of
the church
I had seen.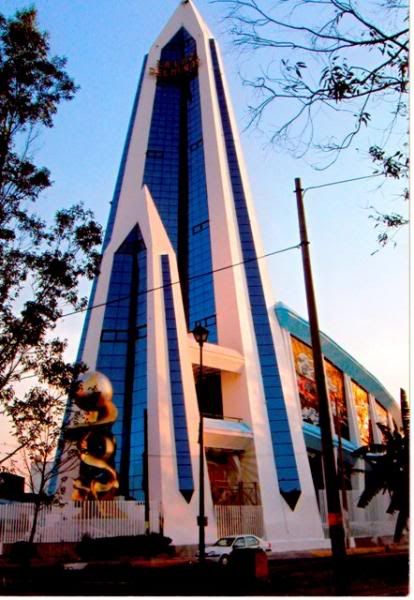 Looking around the web I found pictures of ANOTHER church also called
The Light of the World
. What was interesting about
this second church
is the fact that it also resembles Crystal Tokyo but in another way.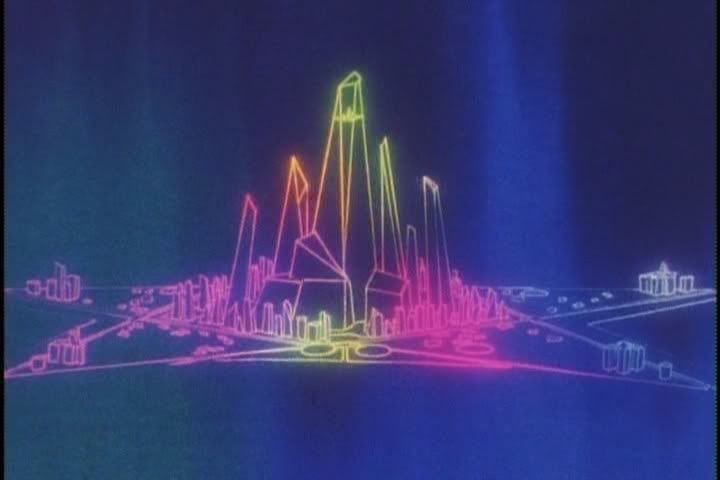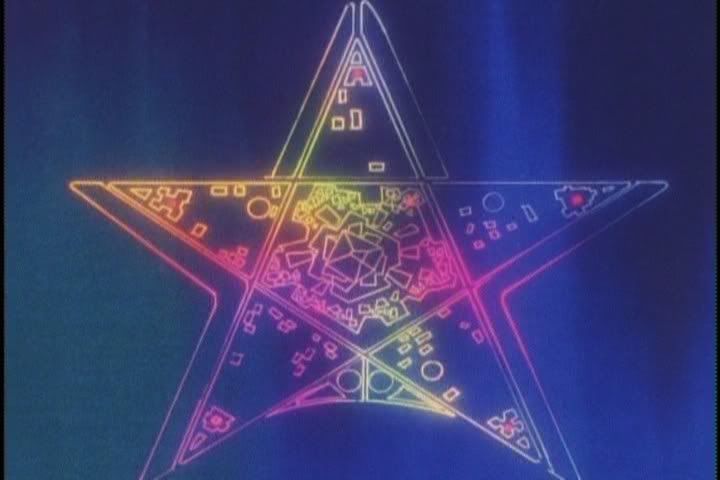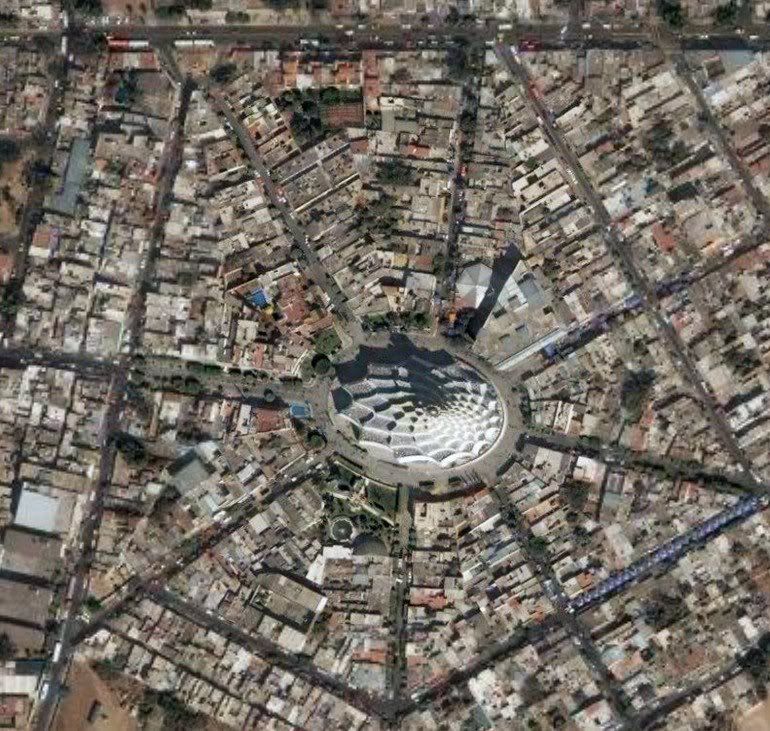 THE PENTAGRAM!!!!!!!
Am I right?? Or am I just plain crazy????
Don't answer that....
Images of Crystal Tokyo are form
THE ORACLE.