I had almost completely forgotten this section of the blog:
The SM Room of Doom
!!
It's actually pretty hard to find photos of SailorMoonized rooms, most collections are of RANDOM anime stuff and not
just SM
like
my Laurène's
(which I still think is IMPRESSIVE).
So anyway, I thought it wasn't fair to show other ppl's collection here without showing my own. Mine it isn't impressive at all, in fact, you could say that it's quite boring as most of my stuff is put away in boxes and kept away from dust and sunlight because as some of you may know, I switch from Mex to US pretty often and there is nobody here to appreciate my dolls.
The other half of my stuff
is over there in the US.
HOWEVER...
what I do want you to note is the color of my walls and carpet. They are SM themed: Blue, yellow, red and white. Not all of my walls are in the pictures, but I assure you, the white and yellow walls DO exist. I'll post pictures of those later if you like. XD
Ok. Enough.
Cycyn's SM Room of Doom.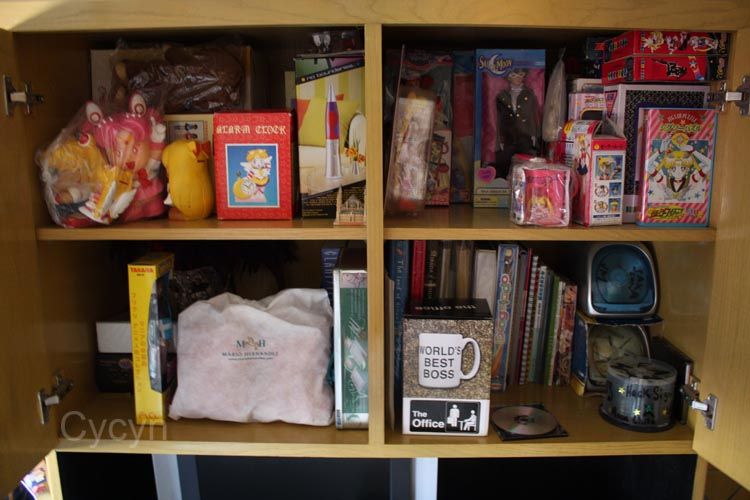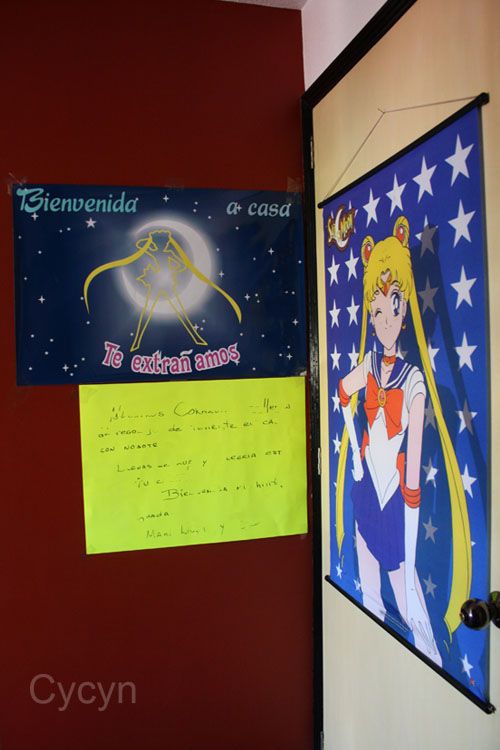 Ohh btw, that poster with the written stuff in Spanish is a "Welcome home" poster a cousin MADE for me when I came back to Mexico. She doesn't even like SM but she knows I love it very much and she went though the trouble of making it. AAAwwwwww.... so sweet. <3