One of Usagi's OBVIOUS traits is the length of her hair. Its so insanely long that it even looks weird, and in the manga it grows even longer when she transforms into Serenity because that's how long it used to be.
I wanted to see how long I could grow my hair because as you all know I wanted to someday cosplay using my real hair but only after 5 years I got very tired of it, I really really tried to bear with it but it was just too much. This is the longest it ever grew: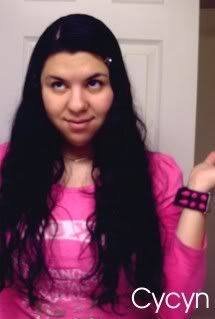 So you can image how much patience Usagi has with her hair, she has to deal with a lot. I found a documentary about a girl who also has incredibly long hair. I guess Usa would have to go through all this trouble as well. xDDDD
Mistress 9
too Oo. Now THAT'S insane hair.