Greetings "Lunatics" xD!!
Well, the search for the missing image has gone cold. Again. Even
I
am tired of looking for it in so many online galleries!!! HHAHA!!! Ohh well, just keep an eye open for it.
Today we have a very very very special Room of Doom edition. It comes from none other than SMOBss blog reader
BunnyLove!!!!
So, where can I begin to describe this???
I am scared. I am. I am VERY scared. O_O I thought I had a lot of stuff. Turns out I'm a NEWBIE compared to her!!!!!!She is one true SAILOR MOON FREAK!!!!!!!! Just look at her room!!!! Its PARADISE!!!!!!!
OMG. She has really hard to find articles D:!!!!
OMG. I want those castle thingies!
OMGOMG.I want that Sailor Moon on a motorcycle!!!!!!!!!!!!!!
X_X *Dies of Envy*
*Comes bck to life*
*Dies agin.*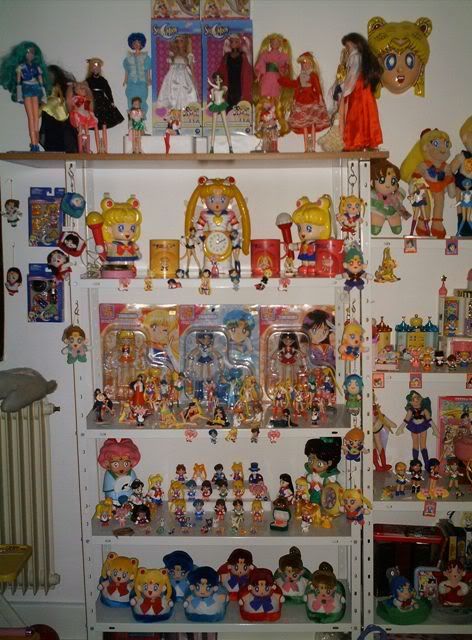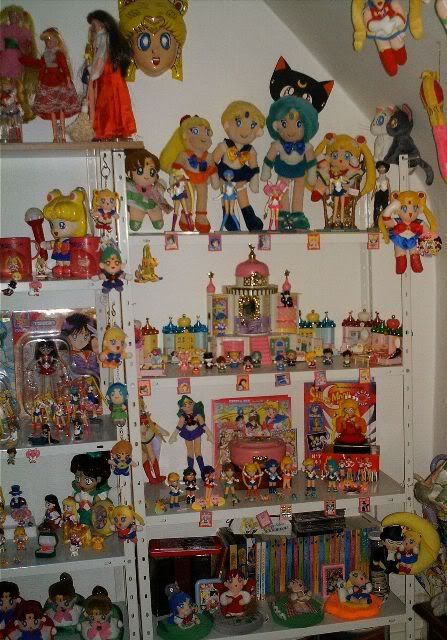 She even has
a webpage
dedicated to all her toys!!!!!! Wow.
I just noticed that she has been collecting since 1994, like me. Long time collector. AWESOME :D