HAPPY FIRST YEAR SMOBSS BLOG!!!!!!!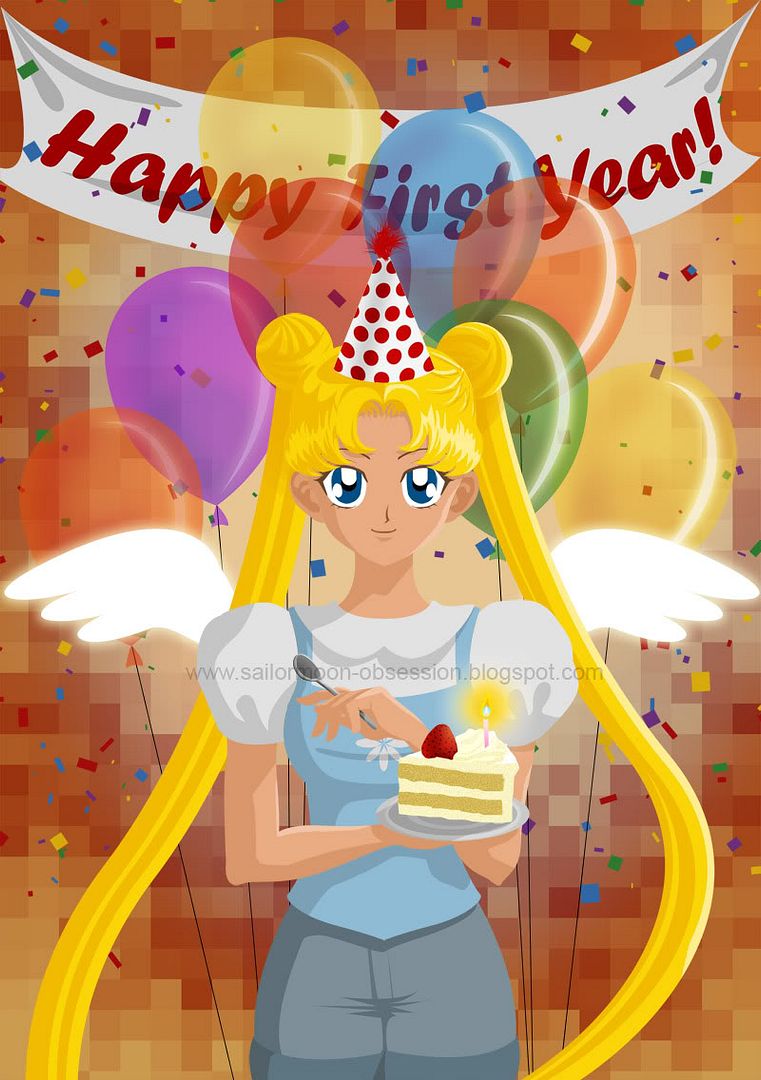 Wow. Barely one year?? It feels like 5 oO!!!! It was pretty slow but it has always been fun. The blog started out as an outlet for my drawings and ramblings, but I'm trying to make this place a more interactive place. Slowly but surely, baby steps...
I'm aware of the fact that the blog is pretty self centered (on me
Cycyn
) and MY drawings and MY ramblings, but I have had other problems with other co-owned clubs, I really like to invest time and energy into what I do, however other people I have worked with aren't as cooperative. So, sorry about the self-centeredness. U.U
I have made an effort to create "sections", but I only have three. xD
SM Room of Doom.
I saw it and didn't buy it on Ebay.
and the ever growing
Cycyn-made Fanart.
I have also showcased my favorite images, fanartists and cosplayers. I have even talked about my time in
Japan
and the hunt for rare figures xDDD
My ultimate goal for the SMOBss Blog is to turn it into a page similar to the
Star Wars Official Site
, but, of course, its still
LIGHTYEARS AWAY
from coming close to that xDDDDD.
I hope to continue the SMOBss Blog for a long time. I hope for many other things too. I hope I can get all the toys I want. I hope I can someday loose a LOT OF WEIGHT and make the coolest Serenity cosplay ever. I also hope Naoko Takeuchi will someday continue the manga, I hope Toei follows with a new anime, and I hope there will be new CDs and new MYUs after that XDDDD. I hope Fox
never
makes a SM movie although I personally think they will make it IF the
Dragon Ball Movie
is succesful.
And finally, what I really really really hope is that I have many many visitors like
Selik
,
BunnyLove
,
Brad
and
Chibi
!!. They all rule.
Thanks to all for a great first year!!! And Thanks to Mrs. Takeuchi for making it all possible xD.
PS.Yes,in case you are wondering, the drawing has an Ikuko Ito style which totally rules. And she's wearing the clothes she wore on her date with Seiya because I always thought it was a cute outfit.