I was getting all excited to see my three comments and thought that it might be the beginning of a trend, but I guess not... HAHA!!
I'm kinda worried that Hollywood's artist block is getting too severe.All these remakes and game/anime based movies are the new thing. The Transformer's movie was a success, and even was nominated for a couple of Oscars. The new anime based movie
Speed Racer
is on it's way to be a sucess as well, or at least
I
am so going to watch it. However I've been hearing bad things about the
Dragon Ball movie
. Or rather nothing at all... only that its been pushed from this summer to next year.
My point is.... I'm scared that at this rate, they will want to make an SM Movie... these giant steps are going towards that direction and
PLEASE PLEASE PLEASE oh pretty PLEASE
don't go there.
Anyways. I drew this in about half an hour.. it's pretty ugly but I'm trying to draw faster, I normally take too long to finish any drawing.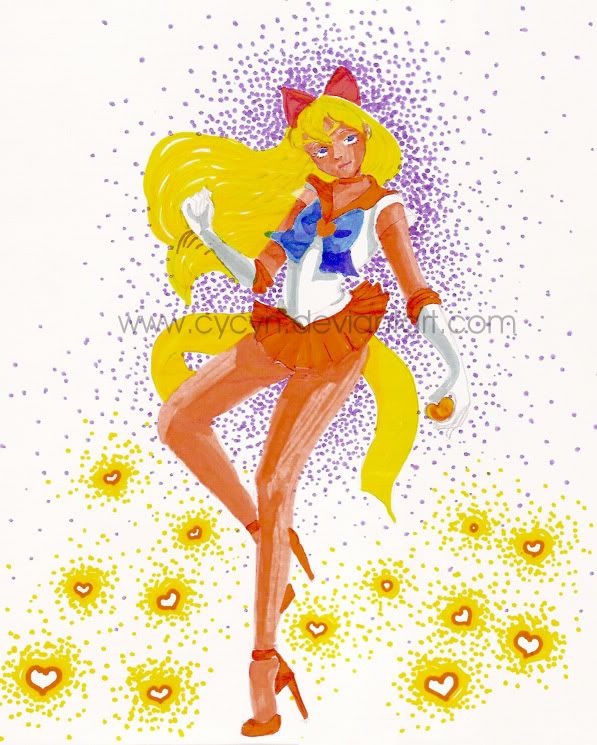 LOve and Beauty ShOOOCK!!!!! XDDDD