I love love love Sailor Moon SuperS, at this very moment I'm watching the episode where they try out practicing ballet.... XD I love it when they say Sailor Moon is overweight!!!! It's like even though she's a supergirl, she doesn't have to be perfectly small-waisted/big boobed regular Marvel kind of heroine.... I LOVE HERRRR!!!!!!Hehehehe...
But this time I decided to draw an enemy. I drew FISHEYE!!!!! yey!!!! I really like the Amazon Trio, I think everybody thinks The Cuartlet are cooler but I never really found them THAT interesting. Fisheye is such a sad character, all he wanted was a bishonen to love!!!! DON'T WE ALL!?!?!?!?!! I can even identify myself with him, I have been turned down as many time as he has. In his last episode he falls in love with Mamoru and seems pretty serious about it... I wonder if after that episode he ever found another little bishie fishie....
HAHHAHAHAHAHHAHAHAHAHA bishie fishie!!!!! XDDDDDDDDDDDDDDDDDDDDDDD
Sorry for laughing at my own jokes... x3
Anyways. Here he is. FISHEYE!!!!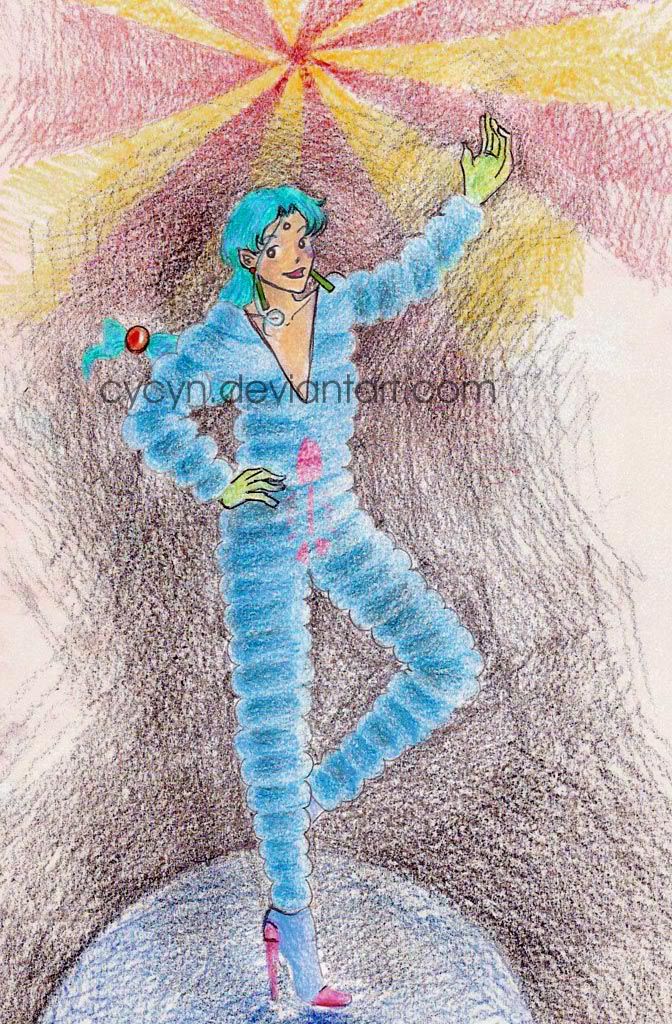 Yes, it's a quick sketch, so it's not perfect, but it's just for fun ^^