Hey Moonies!
Well, I'm back home from my trip in Japan. I was away for a whole month and was lucky enough to visit most places I wanted to go to. Twas awesome!! Another one of my goals was to get Sailor Moon merchandise, but as I mentioned on another post, there is not much to be found. At least not that easily.
I went to at least three Mandarakes, and about 15 anime shops in Akihabara, but I couldn't get the huge SM figure I wanted. So sad about that, but just as I was about to board the train home, I decided to look into a shop close to the station and VOILÁ!! I found one of the cold cast figures I was searching for! SO lucky!!! IT was so funny trying to figure out how to communicate with the store clerk! I wanted to make sure it was indeed a cold-cast figure and not a Garage Kit, but my Japanese was so bad we couldn't understand each other, so we resorted to hand signs. I was all *paint paint paint* gesture, and he was saying YES. But I was... "yes is she pre-painted? or yes does she need to be painted?". OMG What an adventure. When we figured it out it was all good. :D WOOHOO!!!! And BTW it wasn't as expensive as the little SM-myu gashapon I saw before, OMG oO!
Cold Cast Prepainted Porcelain Figure

.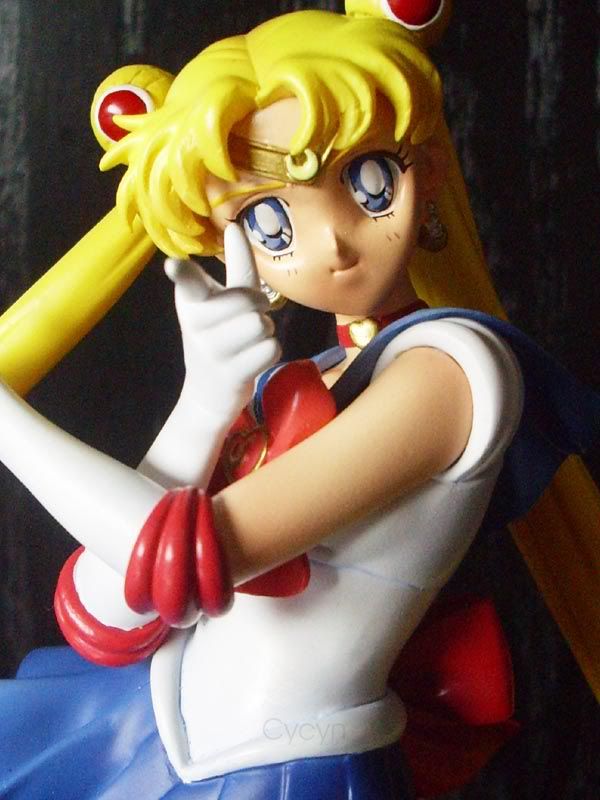 I know there are tons of images of this figure all around the web, but this one is
mine
, so it's photoworthy xD!